How to use certification logos
Last changed: 07 August 2023
Both products and organisations can be certified. Certification logos are for the whole of SLU, not a particular product or service. Product certifications are for a particular product and there are rules for how and when they may be used. Feel free to use them when presenting SLU.
You must be aware of which type of certification you use when communicating. Otherwise, it can be misleading. Certification logos such as ISO14001 or PRME apply to the whole of SLU, not a particular product or service. Product certifications such as the Nordic Swan Ecolabel and FSC are for a particular product, and there are rules for how and when they may be used – for example in brochures, on backpacks, clothes, etc.
SLU certificates
In order to use organisation certificates, SLU must meet certain standard requirements. SLU certificates apply to the whole of SLU, not a particular product or service.
The advantage of using certification logos is that they act as a quality stamp. They signify a guarantee which inspires faith and increases confidence in SLU. They are also a competitive advantage.
Using certification logos with the SLU logo
SLU certification logos may be used in presentations of SLU and in marketing material such as brochures.
They must be used in connection with the SLU logo. That way, it is evident that SLU is certified. Certification logos can be adjusted to an appropriate size, but the logo may not be larger than the SLU logo.
Logos may not be used in such a way that they are perceived as referring to a product or its qualities, nor may they be used in a way that allows them to be misinterpreted as a product certificate. In addition, it is not allowed to use logos on packages.
The logo may not replace SLU as sender, for example in email signatures. More on email signatures.
Examples of SLU certificates
Environmental certificate ISO14001
All SLU operations are certified in accordance with the international ISO 14001 standard. The logo may be used when presenting SLU in various contexts.
Download the ISO 14001 logo. How to use the logo in SLU presentation material (only in Swedish).
PRME

PRME, Principles for Responsible Management Education, is part of the United Nations Global Compact. PRME is an academic network founded in 2007 in order to increase awareness of sustainability issues in financial and leadership education. More information.
Other logos at SLU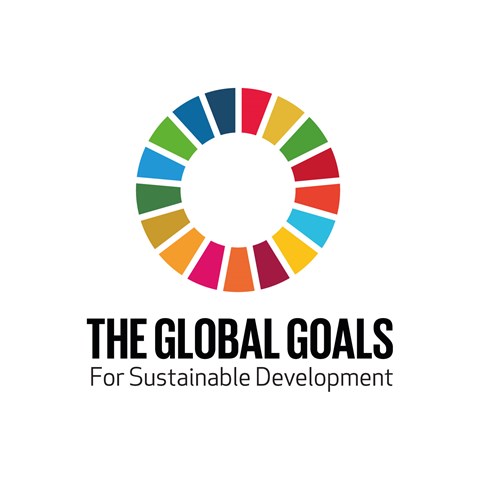 There are other logos that show that SLU cooperates with others towards common objectives, e.g. the UN's global development goals. They may be used in presentations of SLU, but not in email signatures.


Product certificates
Product certificates cover products or services. The certificate is proof that a product or service meets specific standard requirements. There are rules for how product certifications may be used and when. If the matter concerns printed material, the print shop can often help.
Product certificates should not be confused with certificates that apply to the whole of SLU. If, for example, the paper on which something is printed is certified, it must be made clear that the paper, not SLU, is certified.
Choice of paper
SLU uses paper for external and internal communication. Most types of paper available on the market have been tested and assessed based on environmental and climate aspects. The technical aspects of various types of paper has been observed during the selection of our standard paper.
In order to certify printed material with the Nordic Swan Ecolabel and the FSC logo, the paper must meet certain requirements. SLU recommends the following types of paper:
Wood-free, coated paper: Arctic Matt, manufactured by Grycksbo bruk in Dalarna.
Wood-free, uncoated paper: Munken Polar and Munken Polar Rough, manufactured by Munkedals bruk in Bohuslän.
The justification for using these papers is that they have good technical values, can be used to print FSC and the Nordic Swan Ecolabel-approved material (if the printing office is certified, the paper priceworthy, has the lowest climate affect and that transportation from the printing office is short – for environmental reasons).
---
Contact
Brand Management and Communication Platforms Unit
Division of Communication
---
Links
Download the ISO14001 logo
PRME
UN's global goals