Wellness allowance
Last changed: 05 May 2023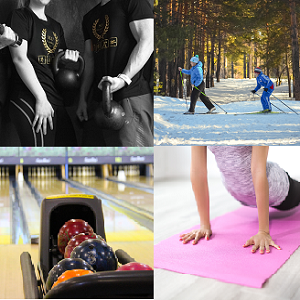 As an SLU employee, you can receive a wellness allowance of up to SEK 2,000 per year for any activity that complies with the Swedish Tax Agency's guidelines for tax-exempt wellness activities.
Approved wellness activities are gymnastics, strength training, spinning, bowling, racket sports, team sports and dance workouts. The wellness allowance can not be used to buy equipment or pay personal membership fees in associations or other associations.
See which activities and fitness benefits that can be reimbursed at Epassi's website.
The wellness allowance for the whole year is SEK 2,000, but the amount depends on the period of employment and the type of employment. The grant is available to:
staff who are permanently employed, have a fixed-term employment contract covering at least 6 months and work at least 20%
doctoral students employed at 20% or more
staff on leave with salary deduction and who receive sickness or parental benefit
if you are an hourly employee and work at least 20%
The allowance does not apply if you are on full-time leave for more than 6 months. It is always the year of purchase that entitles to compensation, unless the maximum amount of SEK 2,000 has already been received. The grant needs to be used during ongoing employment.
NB. As of 2022, no retroactive wellness allowance will be paid.
Use your wellness allowance with Epassi
If you are a scholarship holder, please read more here about using your wellness allowance, under the headline "Benifits".
Hittaut, 2023 (Uppsala)
SLU is running a fitness challenge in which all departments and units are invited to participate as teams. With the help of a map or GPS, participants look for checkpoints that are located in beautiful and interesting places around Uppsala. Checkpoints outside Uppsala can also be registered. See pdf.
Participate in Blodomloppet 2023!
Throughout 2023, SLU will be focusing on health promotion efforts for staff. This year, we will cover the registration fee for the Blodomloppet charity run. For more information and registration.
Pausit – for your wellbeing
All employees have access to the break program Pausit. More information about using the program.
Activities organised by SLU
Staff can attend activities such as wellness lectures or lunch yoga during working hours, work permitting and provided they have agreed this in advance with their line manager.
As an SLU employee, you can participate in activities at and also get a discount at some training facilities, see below.
---
Contact
---
Links