Wellness allowance
Last changed: 29 November 2021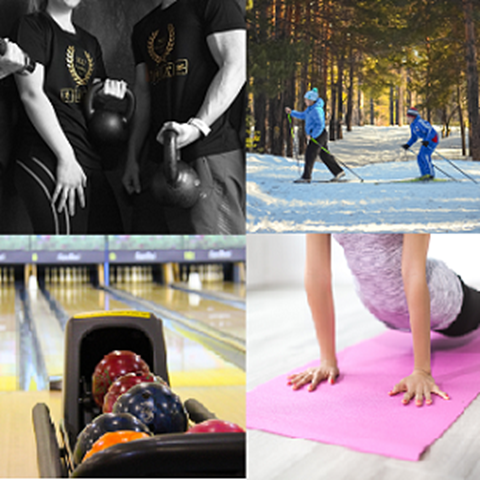 As an SLU employee, you can receive a wellness allowance of up to SEK 2,000 per year for any activity that complies with the Swedish Tax Agency's guidelines for tax-exempt wellness activities.
Note! In order to receive compensation for the allowence in 2019 and 2020, the compensation for wellness allowance must be registered in Primulawebb and receipts received by the HR-unit no later than 10 Dec 2021. Retroactive wellness allowance is not paid from 2022.
Receipts must be reported to Actiway for 2021 no later then 21 December. See Actiway's website.
Examples of wellness activities are gymnastics, strength training, spinning, bowling, racket sports, team sports and dance workouts. Read more about which activities the allowance can be used for at the Swedish Tax Agency.
Example of activities that you cannot use the wellness allowance for are visits to a naprapath, chiropractor or physiotherapist, products such as training equipment or workout clothes, entry/registration fees for sports events such as marathons or other races. Membership fees and renting or purchasing equipment are also not covered. If you are unsure whether your expense entitles you to compensation, please contact the Payroll Unit.
The size of the allowance depends on the period of employment. Employees employed throughout the year receive up to SEK 2,000. For those employed part of the year, the allowance is 1/12 of the amount per month.
Those who are employed and paid by the hour can receive an allowance corresponding to 1/12 of the amount for months when they have worked at least 40 hours.
The wellness allowance applies to employees who have a permanent employment, a fixed-term employment, are on parental leave or on sick leave. The allowance does not apply if you are on full-time leave for more than 6 months or if you receive a scholarship.
It is always the year of purchase that determines if compensation is granted, unless the maximum amount of SEK 2,000 has already been reached.
If you have paid your activities via direct debit, a copy of the bank statement and a receipt from the supplier should be attached. Gyms today have procedures for printing receipts to members paying with direct debit to prove that payments have been made.
The Swedish Tax Agency's guidelines for tax-exempt wellness activities (only in Swedish)
SLU wellness policy
From 1 January 2021, you will be using Actiway!
More information about how it works.
Note: Register your expenses using the health promotion for 2019 and 2020 in Primula self-service and submit receipts to the HR-unit no later than 10 Dec 2021.

Pausit – for your wellbeing!
All employees have access to the break program Pausit. The program is a modern and user-friendly tool for preventing problems that can arise with the body during too much sedentary/monotonous work. Pausit is easy to use, easy to understand and the little effort needed by you has a great long-term positive effect on your health.
All employees can install Pausit at SLU Software center.
As an SLU employee, you can participate in activities at and also get a discount at some training facilities, see below.
---
Contact