SciFest - Uppsala's science festival
Last changed: 03 December 2020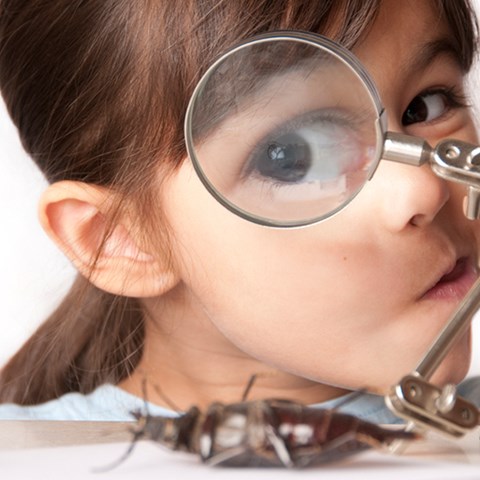 SciFest is a science festival where curious people of all ages can get a taste of research and its applications in all fields of science. SciFest offers a unique opportunity for you as a researcher to awaken young people's curiosity and create a desire to understand and find out more.
The core of SciFest is to offer a wide range of try-out experiences in the form of workshops and drop-in activities. Visitors should be curious about science and want to learn more.
SciFest 2021 will go digital - all schools throughout Sweden
are welcome to participate
Digital SciFest will be a science festival just like previous years. The digital format will provide new tools to showcase your research and will create new opportunities to reach a wider audience than ever before, as SciFest now welcomes participants from all over the country!
SciFest 2021 will take place between March 4-10 for schools. The festival's main target group is young people, with five days devoted to middle school, college, and high school classes. Two days are open to the public. On Saturday March 6th and Sunday March 7th, the public is welcome to take part in the festival.
Registration of interest is open (in Swedish)
Join the exhibitor workshop Nov 17th - register here no later than Nov 12th
(in Swedish)
Deadline for registration: Dec 9th, 2020 - registration link will come


Come and participate
Good to know: participation is free of charge.
The digital festival creates new demands on the design both for both organizers and participants. However, there is a great deal of freedom to shape your digital activity the way you want it! Opportunity for both pre-recorded material and interaction in real time.
The digital form gives researchers and exhibitors a great deal of flexibility during the days that the festival takes place. See the list below for ideas on how to shape your participation.
All SciFest activities share a common digital platform, called the event system, where all exhibitors have their own digital booth that participants can visit. While there, visitors can see pre-recorded material and / or join booked workshops and meetings.

Together, organizers and researchers will ensure that the festival feeling that usually characterizes SciFest on site will characterize our digital SciFest as well.
Converting a hands-on and face-to-face festival into a digital event opens up new ways to showcase and share research and business. Let us help you explore ideas and realize your imaginations.

Suggestions for possible activities
Live experiments.
Control a researcher in the lab.
Digital study visit to a researcher's workplace.
Ask a researcher - classes submit questions in advance which are then answered live or recorded.
A pre-recorded lecture (max 15 min) with researchers who challenge or inspire students to something they can do at school.
Workshop at a distance - material is sent out to registered classes which are then supervised digitally in the workshop.
Short films about a current issue, a phenomenon or laboratory work, with subsequent discussions and meetings with researchers. The film can be linked to a meeting with a researcher but can also be used as a separate activity. Possibly with ideas on what can be discussed further within the class.
Give one or more school classes an assignment to perform before or during SciFest. Open up for a discussion with the researcher during a digital meeting.
Treasure hunt. Create an event where students can move, look for clues placed in different places by the teacher. The clues can be located e.g. with the help of a map or with GPS coordinates and can consist of qr codes, puzzles, etc. leading to a final treasure.
Your suggestions for activities, events, experiences, and interactions are welcome and encouraged.

Questions to think about
How could my research be presented digitally?
What could a meaningful interactive workshop in my area look like
What technology would I like to use: recording, live or otherwise?

The SciFest team is here to help you along the way
The SciFest team is there to help you all the way from idea to finished production. Together, we can work out an interactive digital activity at an early stage that is suitable for your particular research. We help with target group adaptation, suggestions and tips.
You are most welcome to contact me, Rebecca Rikner, 072-21 23 795.


Do you want to join?
Step 1 - Submit your registration of interest (in Swedish)
For SLU
For all science fields
Fill in the registration of interest to participate
If you have any questions or want to share your thoughts and ideas, you are welcome to contact Rebecca Rikner.
Drop a line to: Rebecca Rikner
Or give a call: 072-21 23 795


For Uppsala University

For external exhibitors
Fill in the registration of interest to participate (in Swedish)
If you have any questions or want to share your thoughts and ideas,
you are welcome to contact Katarina Holmborn Garpenstrand.
Send email to: Katarina Holmborn Garpenstrand.
Step 2 - The SciFest team will contact you
We will contact you to discuss your idea and how we can proceed with visualizing it. Maybe you need help with the script and / or recording of the activity or help defining which target group it is aimed at. What is new is that all exhibitors participating from the two universities can apply for financial support for their activity. This is done after contact with the SciFest team.

Step 3 - Deadline for registration - registration
December 9 is the deadline for entering information about your activity in the booking system. For this, you need a description of your activity for presentation to the teachers, have chosen whether the activity is pre-recorded "drop-in" or live broadcast, interactive and thus bookable as a workshop.


Time schedule
Nov 12 - Registration deadline for workshop 1 for exhibitors
Registration for workshop 1 for exhibitors on Nov 17. (in Swedish)


Nov 17 - Workshop 1 for exhibitors
Here you can ask questions, discuss with other exhibitors and get examples of how to think and plan to digitally reach the target group in the best way.
Deadline for registration: 12 Nov.
Location: Zoom, 9-12 p.m.


Dec 9 - Registration deadline to participate in SciFest 2021
Definitive registration - here we need an information text with a description of your activity. Is the activity pre-recorded "drop-in" or live, interactive and thus bookable as a workshop? The text is entered into the booking system for the teachers and it is this text that will be in the program.
Manual on how to registrate in the booking system
Welcome to register your activity in the booking system


Jan 14 - Registration deadline for workshop 2 for exhibitors
Registration for the workshop on 19 January. (in Swedish)


Jan 19 - Workshop 2 for exhibitors
Here we fine-tune your digital activity and share our layouts with each other. How to think when planning your activity? How do you best meet your target group?
Deadline for registration: 14 Jan.
Location: Zoom 9-12.


Feb 4 - The booking opens for the schools
A presentation of what activities this year's SciFest will offer the schools is available on the web for booking.


March 4-10 - SciFest
School days: Thurs 4 and Fri 5 March + Mon 8, Tue 9 and Wednesday 10 March
Public: Sat 7 and Sun 8 March


Ideas on how to present your research
Presentation ideas
How to make your presentation - Researcher Grand Prix gives ideas. (in Swedish)
Advice from a researcher who received an award and the Swedish champion award. (in Swedish)

Some basic advice for filming
It can be difficult to give good advice for filming because it depends on what type of film it is. There is a difference between a film that shows an experiment and a filmed lecture, for example.
The most important thing is the sound: Good sound is a must!
Here are some advices on how to think:
Composition at interviews
Use a tripod. If the tripod cannot be arranged, hold the mobile phone with both hands with your elbows locked at the side.

The person being interviewed should look at the interviewer, thus obliquely past the camera and not straight into the camera.

Place the person in the golden section, ie. slightly to the side of the center with the larger space in the image in the direction the person is looking.

Remember not to have too much air above the head and not too cramped image. The background should not be messy but should provide a context to the subject or person being interviewed.

In case of direct address
If you want a direct address with the viewers, for example when the person in question has to answer questions received - place the person in the middle of the picture. Try to get the image as symmetrical as possible or in equilibrium, different objects in the image have different weights in a composition. For example, if there is a bookshelf to the left of the interviewee (in the middle) and an empty wall on the other side, the composition will be unbalanced.



Light
Use a lamp or other light source that casts light straight on, or slightly angled on the person being interviewed. Avoid strong backlight, ie light behind the person that shines directly into the camera. Also avoid fluorescent lights or spotlights directly above the person. Windows often act as good headlights.

For outdoor filming, it is good to avoid direct sunlight, so find shade or film when it is cloudy.



Sound
Avoid noisy environments and wind. Feel free to connect an external microphone - it can be a wireless mosquito, but if a mosquito is missing, the microphone on a headset can function as a microphone. Good sound is the most important thing!


Clips
Always have a 5 second margin in the clips both at the beginning and the end. If you must: move the camera with gentle, slow motion. If you hold the camera with both hands, it can be good to move your body and keep your arms still.

Try to find soft light from large light sources, such as a window. Capture both the full image and the close-up of what you are filming, so that there are editing options.


The SciFest team will help you along the way
The SciFest team is there to help you all the way from idea to finished production. Together, we can already at an early stage work out an interactive digital activity that is suitable for your particular research. We help with target group adaptation,
suggestions and tips.
You are most welcome to contact me, Rebecca Rikner, 072-21 23 795.


The purpose of SciFest
The purpose of SciFest is to get young people to ask the big questions, take part in the latest research, test themselves and discover how fun and interesting science can be.
Many of those participating in SciFest will be university students, young researchers and innovators who can more easily help inspire other young people.
SciFest is and has always been a science festival with a wide range of workshops, shows, competitions, research meetings and lectures. In 2020, the festival is a collaboration between Uppsala University and the Swedish University of Agricultural Sciences.
At the festival, curious people of all ages get a sense of how research is conducted: with laboratory work, current issues and hands-on activities. SciFest wants to give children and schoolchildren the opportunity to discover how much fun science is! Hopefully this experience will sow a seed for the young people to become interested in studying further and perhaps even becoming researchers.
From the beginning, SciFest has gathered almost 8,000 curious visitors over three festival days. The exhibitors at SciFest come from schools, universities, companies, authorities, museums and organizations. Five days of the festival are aimed at schoolchildren and teachers and during the week-end, SciFest opens its doors to the public.

This year's digital SciFest offers an additional benefit – durability of certain activities that visitors can return to multiple times.


SLU at SciFest previous years
---
Contact
Rebecca Rikner, Event coordinator
Vice-Chancellor's Office, SLU
rebecca.rikner@slu.se 018-67 24 01 072-21 23 795

Page editor: rebecca.rikner@slu.se