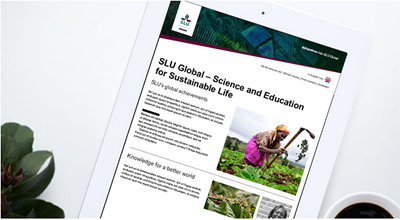 Adapted communication
Adapt images and messages to ensure that your target group understands, feels and does what you want. Here you can see how we communicate on an overall level and on an organisation level as well as when we create a promotion.
Target group-adapted manual
With SLU's brand manual as your guide, you can tailor manuals to a specific target group. This is a practical tool in your daily work, with a more targeted message and choice of images.
Here you can see some examples.
Legal requirements and guidelines
Communication is subject to many regulations and legal requirements. As a public authority, it goes without saying that we must follow them all. There are laws regulating things like what images we can use, how we process personal data and the language used in the public sector. To facilitate this, we have listed all the laws that affect our fields of activity.
Loading…