Student recruitment
Last changed: 05 October 2021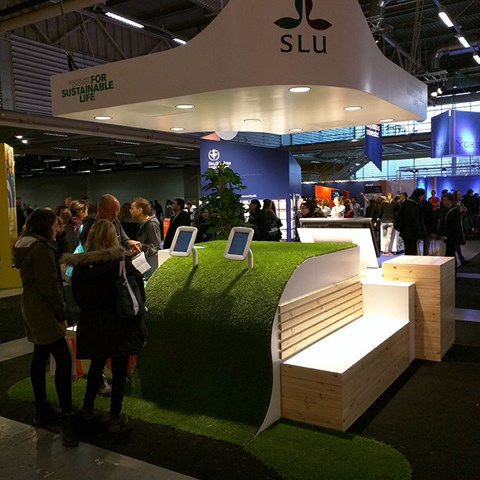 SLU's student recruitment activities are diverse and cover a broad spectrum. Using a long-term plan of action, the student recruiting team works strategically, as well as operatively with everything from advertising and events to attending education fairs and producing profile products.
Here is more information about our Marketing Activities and our Education Fairs.
Here you can order our International prospectus in print.
If you have any questions, please do not hesitate to contact us at study@slu.se
You can also contact us on the following e-mail addresses:
Hanna Bäckström, Head of Unit at the Division of Communication; External communication and marketing
hanna.backstrom@slu.se, 018-673501, 072-5149906
Lotta Albihn, Marketing Officer
lotta.albihn@slu.se, 018-67 1465, 072-2439142
Vaike Raag, Marketing Officer
vaike.raag@slu.se, 018-67 1519, 072-2348904
Elin Helgsten, Marketing Officer
elin.helgsten@slu.se, 018-67 1573, 072-5433297
Helena Holmquist, Marketing Officer
helena.holmquist@slu.se 018-671065, 073-0463012
Gabrielle Björk, Marketing Officer
gabrielle.bjork@slu.se, 090-7868278, 073-0287893
Patricia Lundberg, Marketing Officer
patricia.lundberg@slu.se, 040-415345, 073-0217678
---
Contact