Canvas Connections
Last changed: 02 June 2023
Canvas connections to other SLU systems are described here.
Accounts are transferred for new staff.
Ladok
For details see further down the page.
Course instances, students and student participation are continuously transferred from Ladok. 6 months before the start of the course, the Ladok course team is also picked up.
Results can be transferred to Ladok in the form of grades and results notes.
Original
Submissions may be submitted for plagiarism checking. After checking, results are displayed in Canvas.
Kaltura (Media Gallery in Canvas)
Video, audio and images are uploaded via My Media and published in the Media Gallery or embedded directly on a page in Canvas.
The integration between Ladok and Canvas
Features provided by this integration are sometimes being changed or added so it is important to take part of the details below as it outlines our current situation.
Details
"Early access" is activated by default. This means that enrollment happens when students are admitted. Admitted students are removed from the course 14 days after the course starts by default but using the tool for early access they can be removed immediately or at another given date, see link below.


When admitted student are enrolled they get a read-only role, "Ej registrerad", in the course room with limited permissions and are shown in the participants list (People) with the role "Observing: nobody".


When courses origin from Ladok manually editing student enrollments should be avoided, it is now handled by the integration.


Student access to course rooms in Canvas is still determined by when it is published. Before a course room is published it is not visible to any student, regardless of role.


A week ahead of course start there will be an announcement published in Canvas directed to admitted students that reminds them to register in Ladok.


There is a possibility to use Joint courses to have multiple courses share the same Canvas course room. Tip – check that the date for removing admitted students are the same for all courses that share the joint course room. This can be activated by teachers or course admins, please follow the link to the guide below.


If a student gets suspended the student will become deactivated in Canvas for that period of time.


A new course room in Canvas is created about one year before the course starts.


The course rooms get their name, course code and dates automatically from Ladok. Please do not change them as they are handled by the integration.


When there are 6 months or less left before the course starts 3 different course roles will be added to the Canvas course room from Ladok – Course Leader, Examiner and Course Administrator. This means that 6 months before the course starts it will be visible in Canvas if you are listed for any of these roles in Ladok.


If you want access to your course room earlier than 6 month before the course starts IT-support can add you to the course manually.


After roles are added the Course Leader, Examiner or Administrator can add extra participants if needed.


If changes are made in Ladok these changes will be added to Canvas up until the course starts, for example a new Course Leader. Information that already has been added will not be removed from Canvas but it can be done manually if needed.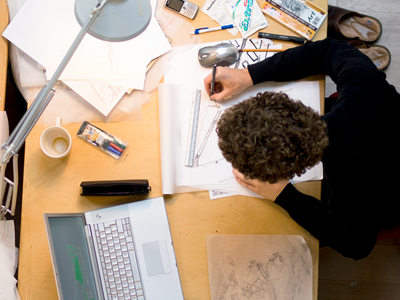 Canvas Support
Servicedesk helps you with:
Support.
Sandbox (a test room where you can try the tools).
Create users missing in Canvas and not in Idis.
You reach Servicedesk via extension 6600 or support@slu.se.
---
Contact
The Division of Learning and Digitalisation
For questions and comments about our educational systems
utb-system@slu.se.