My studies – pictures
Last changed: 11 January 2023
On this page you can see what the students see if they log in
on function called My studies. My studies show most of the
information SLU has about student in Ladok.
At My studies can the students:
see which courses they are accepted to
register at courses they have been accepted to
see which courses they are registered at
register for examination
see grades from the courses they have passed
order certificates
report early course break
change address information
apply for your degree
give concessions to that companies can receive information about you from SLU
Below you can see a picture for a few of those services.
Change of address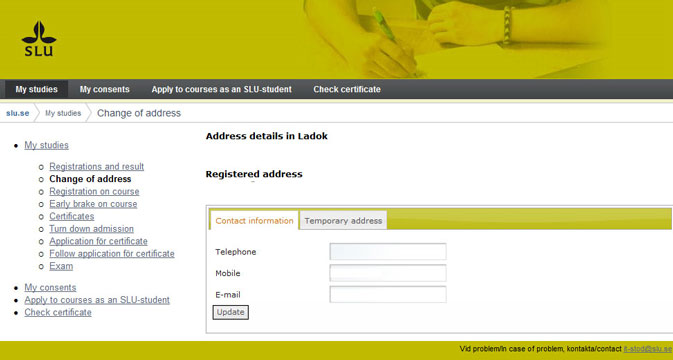 Registration on course
Early brake on course
Certificates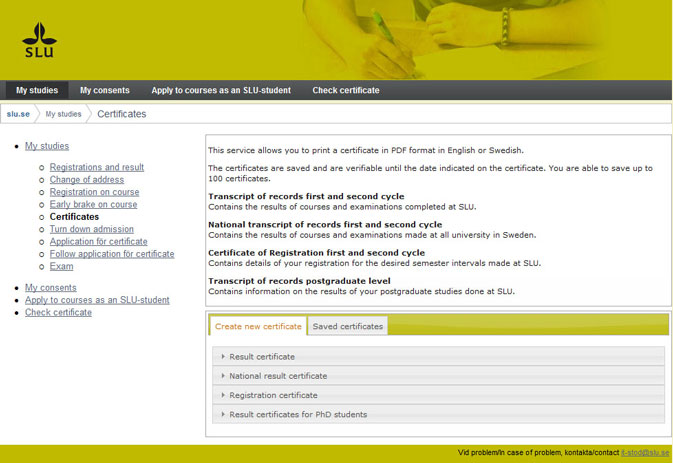 Turn down admission
Application for degree certificate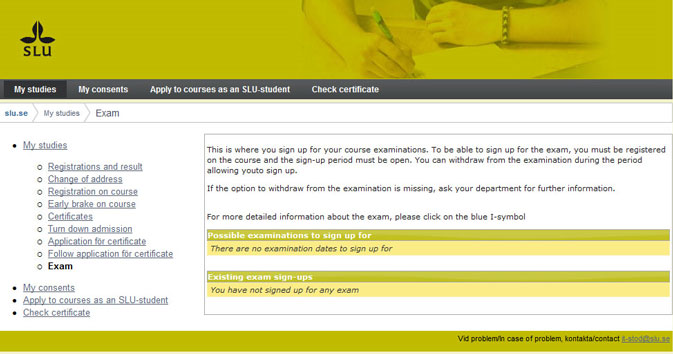 ---
Contact