Swedish Energy Agency
Last changed: 12 October 2022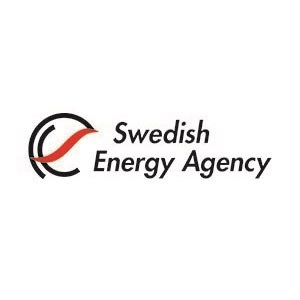 The Swedish Energy Agency is the governmental agency that is responsible for creating conditions that enables an ecologically, economically and socially sustainable development in the energy area, with the aim of leading Sweden in the transition to a fossil-free society.
The Swedish Energy Agency runs a number of research and innovation programs, which regularly launch thematic calls focusing on renewable energy sources, smart electricity grids, as well as vehicles and fuels of the future.
The agency grants support to all types of research in the energy field, from basic research, to development of new technologies and industrial research, as long as it contributes to new knowledge and development of the supply, conversion, distribution and use of energy. Support is also provided to pilot and demonstration plants where new technology can be tested, as well as business development and commercialization of new innovations.
The Swedish Energy Agency also offers practical assistance and, in some cases, support for applications to various EU-funded energy programs.
Types of funding
The Swedish Energy Agency funds research in many different areas, and also supports business development and commercialization of innovations. Most of the funds from the Swedish Energy Agency are made available through thematic calls within the following focus areas;
Settlements/buildings
Bioenergy
Energy systems and the society
Electricity systems
Industry
Transport
Energy-oriented basic research
International research efforts
Strategic innovation programs
Heat and cold
Much of the research and development activities funded by the Swedish Energy Agency in these areas is distributed through various programs, each of which has its own specific rules. Detailed information regarding the currently running programs can be found under each thematic area.
Since the Swedish Energy Agency does not follow any pre-determined annual cycle for calls, we strongly advice you to subscribe to their newsletter to keep up to date.
Project calculator, co-funding & financial reporting
Project calculator
Contact department economist for support with budgeting in SLU´s project calculator.
Co-funding
For universities the Swedish Enery Agency (SEA) allows that charges for indirect costs, caused by the SEA-grant according to university rules, are covered by the SEA-grant. A co-funding need to indirect costs, in grants from SEA, will therefore not occur for SLU.
On the other hand some SEA calls can have a demand on co-funding of direct costs (including charges). In such cases co-funding can be possible according to SLU´s guidelines for co-funding.
Financial reporting
Questions about using SLU´s financial system for financial reporting to SEA can be put to projektekonomi@slu.se
How to apply
Detailed instructions about what to include and how to structure an application to the Swedish Energy Agency is available through their website (use the link "Instructions for the application" below). However, since the requirements may vary between different calls, it is important study the call text carefully in each individual case.
All applications to the Swedish Energy Agency should be submitted via the agency's own application portal, the E-channel. Here you can also follow the handling and evaluation of your application after the deadline.
The Swedish Energy Agency provides practical assistance and, in some cases, support for applications to the various EU energy programs, such as planning grants for coordinators.
Support with your application
General questions about your application to the Swedish Energy Agency can be put to grantsoffice@slu.se
Managing a project
All reporting to the Swedish Energy Agency is done via "E-kanalen". The financial statement and the final report must be signed, scanned and submitted digitally.
---
Contact
---
Links