HaV - Swedish agency for marine and water management
Last changed: 29 September 2022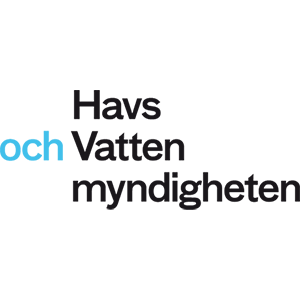 The Swedish Agency for Marine and Water Management
The Swedish Agency for Marine and Water Management, SwAM, is a government agency for issues related to the conservation, restoration and sustainable use of lakes, streams and seas. Within its remit, SwAM is responsible for the implementation of environmental policy and promotes the sustainable management of fisheries resources. This is done, among other things, by promoting research and development activities.
Types of funding
Grants and contracts from SwAM should be used for measures leading to environmental improvement the seas, lakes and watercourses, as well as for new methods and tools in the form of pilot projects.
Havs- och vattenmiljöanslaget (in Swedish only) aims to improve, preserve and protect marine and aquatic environments and supports a wide range of activities and activities. In the SwAM project catalogue (in Swedish only) you will find information about projects that have received funding
Miljöforskningsanslaget (in Swedish only) is the responsibility of the Swedish Environmental Protection Agency, but SwAM participates in the distribution of the money.
On the SwAM website current research calls that SwAM finances or co-prepares with other authorities and countries are presented (in Swedish only).
Havs- och vattenmiljöanslaget also supports the implementation of the EU Baltic Sea Strategy and Helcom's Baltic Sea Action Plan. The appropriation is also used to co-finance major EU projects in the LIFE-program and Interreg (in Swedish only).
Havs- och vattenmiljöanslaget also finances a special effort on advanced wastewater treatment and grants to SLU Department of Aquatic Resources (SLU Aqua) for data collection and advice.
SwAM's website also lists contributions from other financiers that aim to provide a better environment in the sea and water (in Swedish only).
Project calculator, co-funding & financial reporting
Project calculator
Contact department economist for support with budgeting in SLU´s project calculator.
Co-funding
For universities HaV allows that charges for indirect costs, caused by the HaV-grant according to university rules, are covered by the HaV-grant. A co-funding need to indirect costs, in grants from HaV, will therefore not occur for SLU.
On the other hand some HaV calls can have a demand on co-funding of direct costs (including charges). In such cases co-funding can be possible according to SLU´s guidelines for co-funding.
Financial reporting
Questions about using SLU´s financial system for financial reporting to HaV can be put to projektekonomi@slu.se
How to apply
Guidelines for application is published on the SwAM web.
Support with your application
Grants Office is happy to provide support to coordinating researchers. Contact using grantsoffice@slu.se
Managing a project
Guidelines for reporting are given for each type of grants by SwAM or the cooperating authority.
---
Contact
---
Links