ERC - The European Research Council
Last changed: 29 September 2022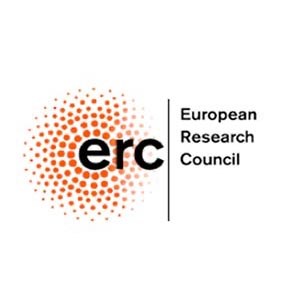 The European Research Council (ERC) is the most prestigious funder of excellent research in Europe, with the mission of promoting the best researchers and most brilliant ideas. Together with Marie Skłodowska Curie actions and Research infrastructures, ERC forms the foundation of Excellent Science funding within EU framework programmes (Pillar 1).
Depending on career stage, researchers can apply for individual funding from ERC in the categories Starting, Consolidator, and Advanced Grants, as well as collaborative ERC Synergy grants where 2-4 researchers from different disciplines join forces to tackle a coherent and challenging research question. ERC funds investigator-driven bottom-up research, which is evaluated based on the quality of the idea and the merits of the researcher. Projects funded by ERC are normally basic-research oriented, with a strong potential of resulting in break-through discoveries that move the frontiers of science.
There are no pre-set priorities within ERC, instead the proposals are evaluated in 27 different thematic review panels, divided into three major research areas;
Life Sciences (LS)
Physical science and engineering (PS)
Social sciences and Humanities (SH)
The generous funding provided by the ERC allows grantees to build or expand their research team, conduct excellent research and establish/consolidate/strengthen their position as research leaders in Europe.
Swedish Foundations' Starting Grant
Researchers with a Swedish host institution who have applied for an ERC Starting Grant and received an "A" rating, but missed out on funding due to limited budget, can apply for a Swedish Foundations' Starting Grant. The grant is awarded for one year at a time and is guaranteed for up to five years; grantees are expected to continue to participate in applicable ERC calls when possible throughout the grant period. For more information, visit their website.
---
Contact
---
Links