Sida
Last changed: 29 September 2022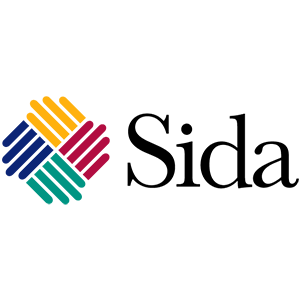 Sida - The Swedish International Development Cooperation Agency
Sida is a Swedish government agency for development cooperation, working on behalf of the Swedish Parliament and Government to implement Swedish development policy. Sida works to reduce the world's poverty by providing resources and knowledge that make a difference to people in Africa, Asia, Europe and Latin America. This is done in collaboration with actors from civil society and universities as well as the public and private sector. Sida's activities are funded through Swedish tax revenue.
Sida does not implement the aid interventions, but works in partnership with other actors. Sida allocates financial resources and develops knowledge and competence, while the partners manage and execute the projects. Each country is responsible for its own development, and local partners always have the best solutions for local problems.
Types of funding
Opportunities for collaboration for researchers and universities as well as other information for existing and potential partners can be found on Sida's English partner pages.
Co-funding
Sida covers for full costs according to appropriation direction unless otherwise stated in the call text.
How to apply
Normally, it is an organisation in the recipient country that is the main applicant, not a Swedish organisation. The application is s directly to Sida.
Information about current calls can be found on Sida's website and there you also can find information and guidelines on the application procedure for various calls. Sida's procurements are advertised on Kommers Annons.
Support with your application
You can get help with budget from primarily the department's financial administrators. Use SLU's project calculator for making a budget. Grants Office is happy to provide general support to coordinating researchers. Use grantsoffice@slu.se.
SLU Global supports and develops SLU's commitment to improving the situation of people in low-income countries based on the 2030 Agenda and the Global Sustainable Development Goals. It may be advisable to contact SLU Global if you intend to apply for funds from Sida.
Managing a project
structions for reporting are given for each grant/contribution by Sida.
---
Contact
---
Links