Horizon Europe
Last changed: 07 July 2023
Horizon Europe is the EU's ninth Research and Innovation Programme, running from 2021 to 2027.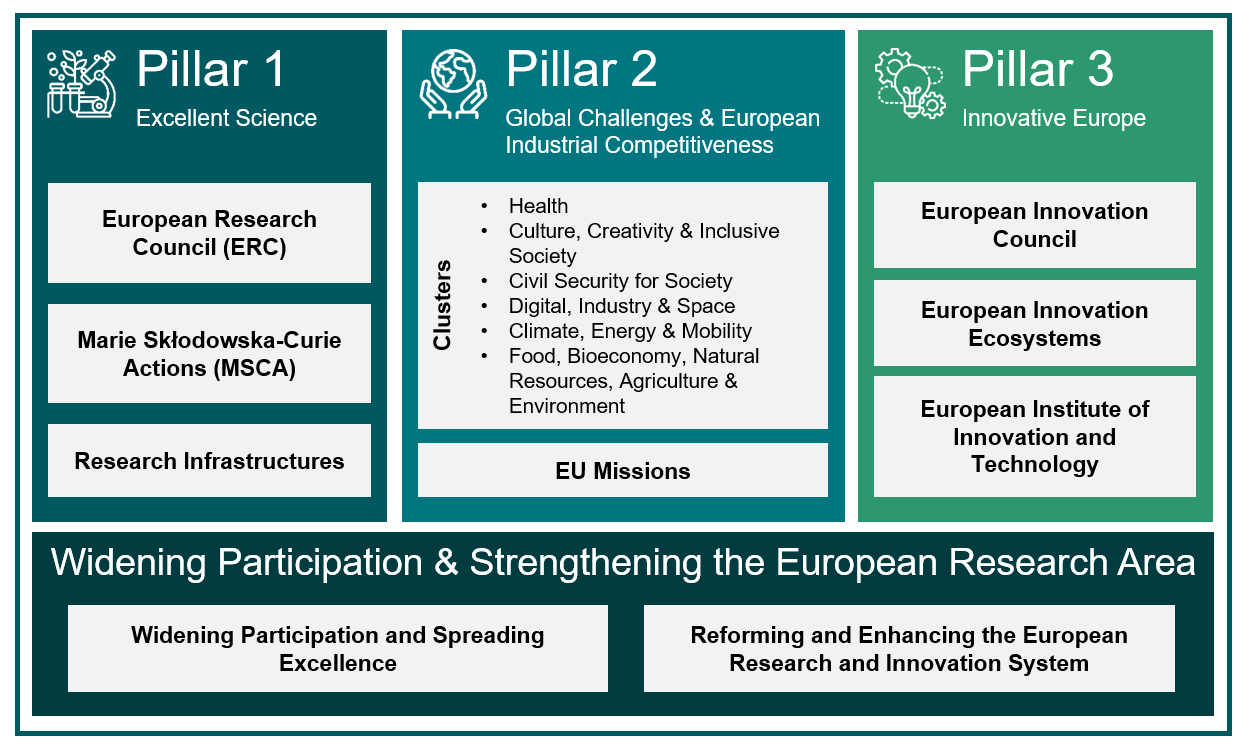 Horizon Europe is organised into three pillars - 1) Excellent Science, 2) Global Challenges and European Industrial Competitiveness, and 3) Innovative Europe. There is also a fourth component, on widening participation and strengthening the European Research Area, which cuts across the entire programme.
Each area of Horizon Europe publishes annual or bi-annual work programmes listing all upcoming calls. The SLU Grants Office usually receives drafts of future work programmes (only accessible to SLU staff), and there may be opportunities for you to provide comments. If you would be interested in doing so, please contact the Grants Office (grantsoffice@slu.se).
To help you navigate the published work programmes, the Grants Office has compiled several 'thematic' lists of open and upcoming calls from across the entire Horizon Europe programme. You can download them below:
---
Contact
---
Links