Find your way in Ulls hus
Last changed: 04 January 2023
Here are shown with sketches and text where the meeting rooms in Ull's house are located. Click on the links for each plan to get the plan sketches.
Overview of Ulls hus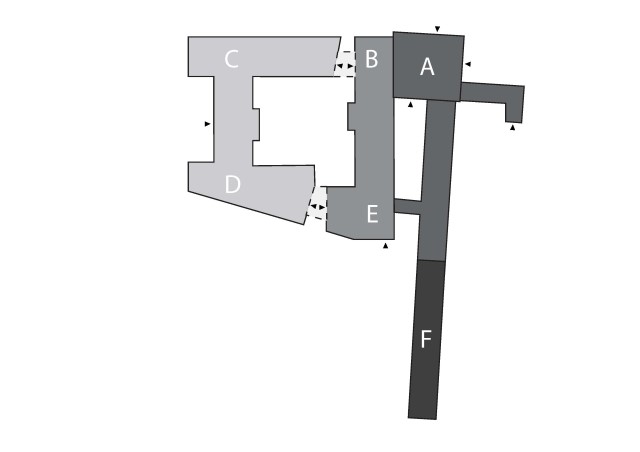 The main entrance is in building A where you also find our Service Centre. The Academic Entrance (to the the departments in the building) you'll find between buildings C and D.
Floor plans
On levels 1-2 are the lecture and class rooms, computer rooms, studios etc for the students. On levels 3-5 are meeting and conference rooms for works meetings within the university.
Level 3
Rooms: Alnarp, Backsippan, Balsgård, Ekhaga, Hallfreda, Götala, Hyllan, Krusenberg, Lönnstorp, Remningstorp, Skara, Skarhult, Skinnskatteberg, Sågen, Tagel, Trädgården, Tönnersjöheden, Umeå, Väröbacka, Wången, Öjebyn, Örebro, Öregrund
Level 4
Rooms: Flyinge, Grimsö, Kulbäcksliden, Landet, Lanna, Lysekil, Odarslöv, Röbäcksdalen, Siljansfors, Simpevarp, Staden, Strömsholm, Östad
Level 5
Rooms: Svartberget, Älvkarleby
Level 6
Rooms: Drottningholm, Ultuna
---
Contact