Outdoors around the building and parking spaces
Last changed: 04 April 2018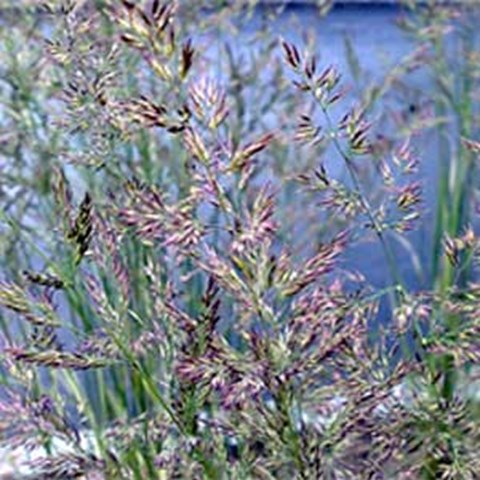 Akademiska Hus, who owns the MVM building, is responsible for the surroundings outdoors near the building.
At the moment, NCC is engaged as a contractor to take care of the lawnmauving, weeding and the snow as well as the deicing around the buildning.
There are plenty of parkingspaces nearby the MVM building, The closest bicycle parking is situated south of the building. Think of the visually impaired and avoid parking your bike directly outside the entrances!
On the north side of the Biocentrum, by the technology building, you will find pressure air for pumping bicycle tyres. Akademiska Hus offers this air for free.
During the summer months there is a special parkingspace for motorbikes, situated between the MVM building and Biocentrum.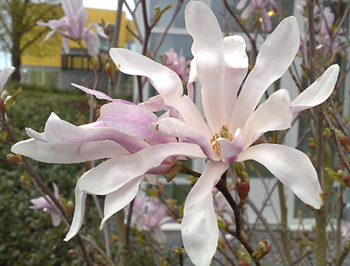 Between the MVM-building there is not only a parking space for motorbikes but also a magnolia tree. (Photo: Ulrika Hurtig)
There are several parkingspaces for cars close to the MVM building. One parkingspace is situated north of the building, entrance from Ulls way. There are other parkingspaces in the nearby block and west of Friskis & Svettis.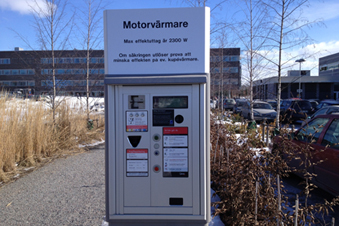 From November until the end of March the parkingspaces with engine preheaters are subject to charge. (Photo: Ulrika Hurtig)
Parkingspaces with engine preheaters are subject to charge during the period November - March. Akademiska Hus is responsible for the parkingspaces. QPark takes care of the parking control throughout the whole of Ultuna.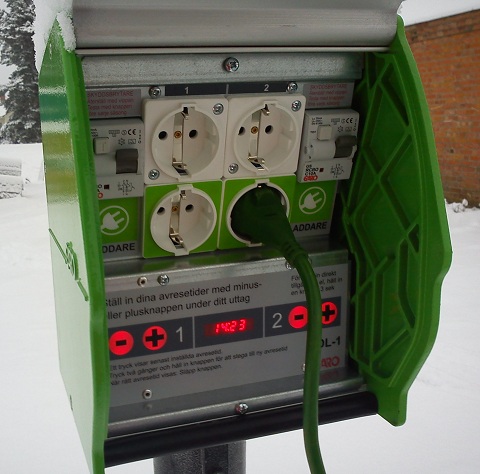 Charger for electric cars. (Photo: Ingrid Nordmark)
There are four parkingspaces with chargers for electric cars behind Friskis & Svetttis and six spaces by the parking next to the Kunskapsträdgården.
Spara
Spara
---
Contact
---
More information