SLU news
New book on sustainable cities and communities
Published: 26 August 2023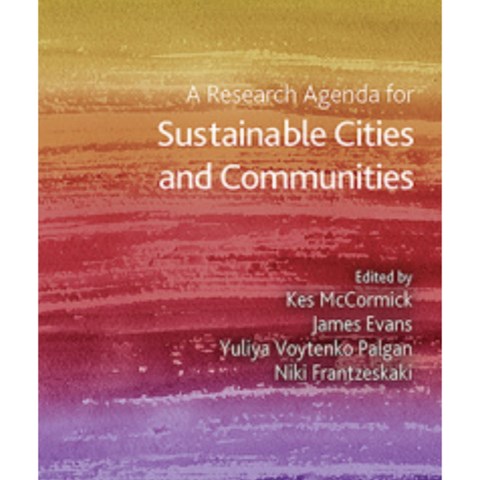 Professor Kes McCormick at the department of People and Society in collaboration with colleagues from Lund University, Manchester University and Utrecht University have edited a new book that reviews current research approaches in the field of sustainable cities and communities.
Global in its outlook, this Research Agenda systematically reviews and critiques existing research on sustainable cities, calling for greater engagement with a diversity of perspectives. It interrogates foundational assumptions in the field and offers reframed perspectives on urban sustainability.
The new book explores diverse approaches, actors and domains, locating emerging dynamics and new directions for practitioners and researchers. Community empowerment is a key theme, with contributions focusing on how to create socially just urban governance procedures.
Examining key case studies and contexts from across the world, the Research Agenda presents innovative suggestions for accelerators of urban transitions, including sharing cities, nature-based solutions, mission-oriented innovation and urban living labs.

Combining vital scientific insights with cutting-edge policy and practice recommendations, this Research Agenda will be an essential resource for doctoral students, researchers and scholars seeking to be at the forefront of sustainable cities and communities.
Check out the full book here
Get access to the book introduction here
---
Contact