Efforts to combat hunger awarded the Nobel Peace Prize
Published: 12 October 2020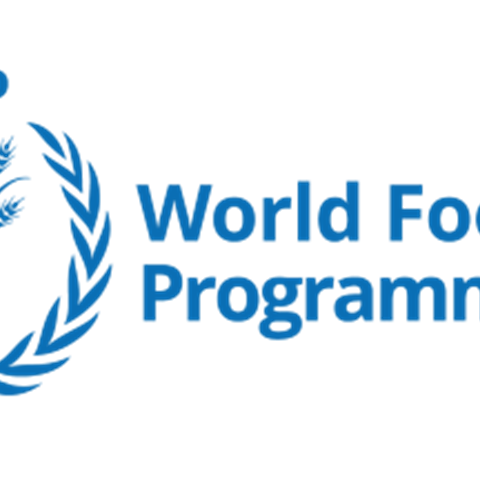 The 2020 Nobel Peace Prize has been awarded to the United Nations World Food Programme (WFP) for its efforts to combat hunger. The UN agency does an indispensable work with providing emergency food assistance to people in crisis situations, while at the same time working to ensure that all people have long-term access to food. At SLU we work with education, research and capacity development to contribute to Sustainable Development Goal 2 (SDG 2) Zero Hunger.
According to the World Food Program, 135 million people currently suffer from acute hunger – largely due to conflicts, climate change and economic downturns. A profound change of the global food and agriculture system is needed if we are to nourish the more than 690 million people who are hungry today – and the additional 2 billion people on the planet by 2050. Increasing agricultural productivity and sustainable food production is crucial in order to alleviate hunger.
- It is great news that WFP gets the prize - it is an increadibly important organisation, reaching out to the most vulnerable people under very difficult circumstances such as violent conflicts and extreme weather events. It is a hard and dangerous work, but they keep going day in and day out, in most cases with little attention and no media coverage, says Sara Gräslund, Head of SLU Global.
- Global challenges demand global solutions – and WFP is a great example of how international co-operation can make a difference. Like most organisations, they are not perfect, but overall they do a good job. They have also developed their work over their years. They used to focus heavily on handing out food parcels– a practice that often undermined local food producers and markets. But now they are more and more using cash transfers when the situation allows. That way people buy the food at local markets instead– and thereby the possibilities increase for local farmers and traders to keep their businesses going through the crisis, Sara continues.
Food and nutrition security are linked to quality and diversity of agricultural production, market access and functional supply chains. Reaching global food security in an era of climate change requires an intensification of agriculture while ensuring sustainability in all its dimensions.
At SLU we work with education, research and capacity development to contribute to SDG 2. SLU contributes to sustainable food production, both nationally and internationally, and since many decades, the university has extensive development research and collaborations that contribute to sustainable development also internationally.
Here are some examples of SLU's partnerships linked to SDG 2:
AgriFoSe2030 - linking science to policy and practice
AgriFoSe (Agriculture for Food Security) targets SDG2 in low-income countries by contributing to sustainable intensification of agriculture for increased food production on existing agricultural land. The aim is to do so by transforming practices toward more efficient use of human, financial and natural resources.
The SLU Youth Institute (SLU YI) aims to create interest among Swedish youth for global food security and to find sustainable solutions to the global challenges based on the UN Sustainable Development Goals. The SLU Youth Institute is a Swedish part of the many Youth Institutes coordinated by the World Food Prize Foundation.
Browse scientific publications by SDG
SLU researchers publish scholarly works related to the Sustainable Development Goals (SDG's). Click on the goal icon no 2 Zero hunger to see a publication list and visualisations for SLU research output for the goal.
#SLUFoodWeek #FoodHeroes #SDG2
---
Contact