Climate conversation: Impacts, adaptation and vulnerability in a changing climate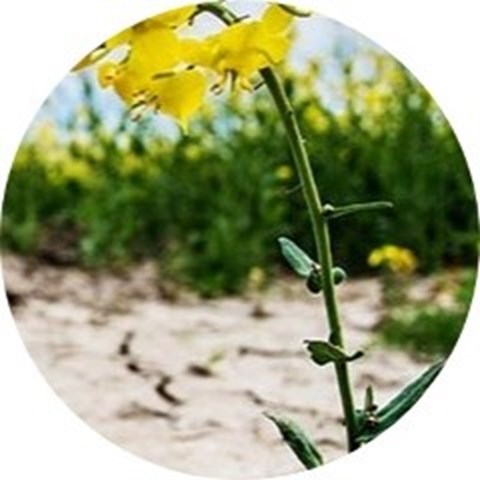 SLU Global and the future platforms are organising a series of climate conversations. In March 2022 we are inviting everyone interested in joining a seminar with focus on impacts, adaptation and vulnerability.
How should we adapt food production under climate change?
Working Group II contribution to the Sixth Assessment Report is scheduled to be finalised in February 2022 focusing on Impacts, Adaptation and Vulnerability. This webinar will therefore give an introduction to the report by Debra Roberts, Co-Chair of Working Group II. In addition, Jennie Barron and Harry Fischer from SLU will add their perspectives, in relation to the report and their research, on adaptation to climate change, food production and livelihoods.
Read the contribution of Working Group II to the Sixth Assessment Report here: https://www.ipcc.ch/report/ar6/wg2/
Or watch the press conference here: https://www.youtube.com/watch?v=JpK7eeYRhjQ
When: 10 March 2022 9.00-10.30 CET
Where: Zoom
Note that the event will be recorded!
Programme 9.00-10.30 CET:
Welcome by Sara Gräslund, Head of SLU Global
Introduction by moderator Paul Egan, Researcher, SLU
Debra Roberts, Co-Chair, Working Group II IPCC
Jennie Barron, Professor, SLU
Stephen M Mureithi, researcher, University of Nairobi
Harry Fischer, Associate Professor, SLU
Panel discussion
Concluding remarks
Speakers:
Dr Debra Roberts
Dr Debra Roberts is currently head of the Sustainable and Resilient City Initiatives Unit in eThekwini Municipality in Durban, South Africa. She was a Lead Author of Chapter 8 (Urban Areas) and a Contributing Author to Chapter 12 (Africa) of the Working Group II contribution to the IPCC Fifth Assessment Report. She was elected as Co-Chair of Working Group II for the IPCC's Sixth Assessment cycle in 2015. Debra Roberts was also a member of the South African United Nations Framework Convention on Climate Change (UNFCCC) negotiating team until December 2015, and has sat on various international advisory bodies focused on climate change issues in cities.
Debra Roberts will offer an introductory reflection on the IPCC report. She discusses the report's main findings and how the report has been crafted and offers an outlook on its possible uses.
Professor Jennie Barron, SLU
Professor Jennie Barron develops, leads and coordinates research, teaching and outreach in national and international contexts within agricultural water management for sustainable intensification of agro-ecological landscapes at SLU. Her research activities aim to deliver evidence-based knowledge for policy and investments for food security, productivity and resilience in an era of climatic and social change, in Sweden and in regions of Sub-Sahara Africa and Asia.
Jennie Barron will give a talk about farmers' climate change adaptation in Africa, Asia and Sweden and what Sweden can learn from other countries.
Dr Stephen M Mureithi
Stephen M. Mureithi is a Senior Lecturer and a Researcher at the University of Nairobi's Department of Land Resource Management and Agricultural Technology, University of Nairobi. He is a leading Kenyan scientist in Rangeland Ecology and Management and has extensive knowledge of the East African rangelands and the pastoralist and agro-pastoralist systems. His passion is restoring degraded grazing lands together with the pastoralist and agro-pastoralist communities, and by so doing improving the land productivity, livestock-based livelihoods, habitat for the wildlife, and carbon sequestration at local level.
Currently, Stephen is participating in the implementation of a number of R4D projects in the East African drylands. For instance he is the Country Coordinator for the interdisciplinary project at SLU – Drylands Transform – focusing on improving the productivity of degraded rangelands through co-developing sustainable rangeland restoration and management options with local communities in knowledge sharing hubs ('Livestock Cafés') in Kenya and Uganda's Karamonja Cluster.
Stephen Mureithi will give a current state image of impacts and adaptation of the current drought in East Africa, focusing on the pastoralist-perspective.
Associate Professor Harry Fischer, SLU
Associate Professor Harry Fischer's research explores the intersection between environmental governance, rural development, and democratic politics in the developing world, with a focus on India and Nepal. Some of his ongoing research projects involves "Institutional networks and self-organised adaptation: Tracing the democratic architectures of climate response", "Impacts of Afforestation on Sustainable Rural Livelihoods in India" and "Planning plantations: Past learning, toward triple wins in carbon, biodiversity and livelihoods". Fischer has his PhD from the Department of Geography, University of Illinois, USA, and has been a research fellow at the Indian School of Business, Hyderabad, and the Australia-India Institute at the University of Melbourne, before coming to SLU, Uppsala.
Harry Fischer will discuss his ongoing work on social vulnerability and climate adaptation governance in the Himalayas.
Moderator:
Dr. Paul Egan is a researcher at SLU and research officer advisor at SLU Global. His research focuses on food security, and in particular how to ensure more climate-resilient modes of pest and pollinator management for smallholder farmers. He has explored practical and policy solutions for adaptation in Nepal, as well as low-income countries generally, in collaboration with UNESCO, FAO, and CGIAR.
Background:
In 2021 and 2022, the IPCC will launch its sixth assessment report, presenting the current scientific knowledge in reports on the physical science basis, mitigation, impacts, adaptation and vulnerability. The first part by Working group 1, got a lot of attention in Sweden and globally when it was released summer 2021. The last IPCC assessment report came in 2014 and provided the scientific basis for the Paris Agreement.
SLU Global and SLU Future Food, SLU Future Forests, SLU Future One Health and SLU Urban Futures take the launch of the IPCC reports as an opportunity to increase the scientific conversation about climate change across disciplines at SLU, with a serie of internal scientific dialogues, as well as open seminars with both external and SLU participants.
Read more about the other climate conversations here
When: 10 March 2022 9.00-10.30 CET
Where: Zoom
Note that the event will be recorded!
Facts
Time: 2022-03-10
City: Zoom

---
Contact