Letter from the Dean
Last changed: 01 November 2023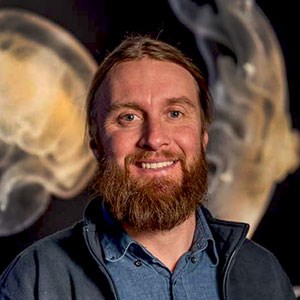 Autumn's Challenges and Opportunities in SLU's Environmental Monitoring and Assessment.
Summer in our northern latitudes has been different for both the environment and people. First, a heatwave and drought, followed by heavy rainfall and flooding. How these rapid and transformative changes affect the environment, we hope to discern through our extensive environmental monitoring.
The Environmental Monitoring and Assessment's (EMA) data that we at SLU collect and analyze annually form the backbone of assessments of the state and trends of the Swedish environment over time. The EMA revenue for over 530 million SEK annually, with the NJ Faculty contributing slightly more than 75 per cent of the operations. As nearly 70 per cent of the funding for EMA at SLU comes from external assignments from authorities, the current government's policies extent of the operation. In the current government budget, the extent of the operation of EMA assignments to SLU decreased slightly in 2023, but there are indications in the budget proposal for 2024 that there will be no further cuts in the coming year within the expenditure areas that concern SLU's EMA. We now have to rely on our good dialogues, collaborations with responsible authorities, and many multi-year agreements to achieve a small increase in the extent of the operation of our government assignments in EMA.
In this context, it is very positive that SLU's state funding for EMA is stable, and we are likely to finance several development projects within our EMA programs in 2024. This investment is more needed than ever to develop EMAanalysis as today's mandates of the authorities prioritize ongoing monitoring and work that Sweden is obliged to carry out through international commitments, agreements, and conventions. If you haven't already submitted an application, please do so before September 29 when the call closes.
One thing to look forward to this autumn is SLU's own Agenda 2030 Day on November 14. The purpose of the day is to inform about how we at SLU contribute to achieving the global sustainability goals and to discuss how we can contribute more extensively to the more sustainable development of our society. During the day, we will, among other things, present work in which we map how SLU's EMA contributes to Agenda 2030 and what more we can do. The agenda was adopted in 2015, and this year marks the halfway point of its implementation. Unfortunately, there are indications that global implementation of Agenda 2030 has stalled, something that is also evident in its infrequent mention in Swedish public debate. Therefore, there is a great need for an Agenda 2030 Day at SLU.
Hope to see you on November 14, if not before!
Jens Olsson
Vice Dean for Environmental Analysis
---
Contact