Loaning of SLU electric bicycles
Last changed: 27 May 2021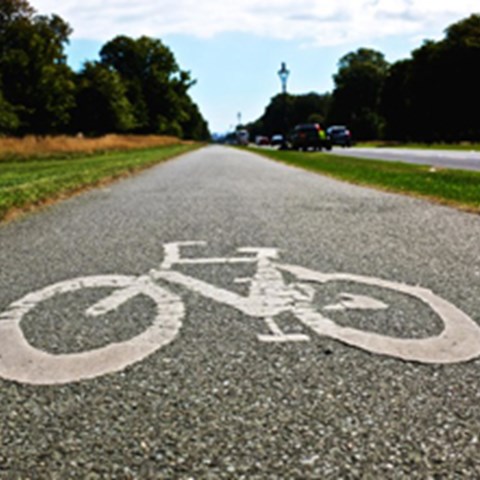 A chance for employees to try cycle commuting.
SLU is offering its employees the chance to loan an electric bicycle. We think this is a great alternative to commuting with a car and hope that as many people as possible will give it a try.
Choosing a bicycle instead of a car contributes towards a better environment and cleaner air. With the help of an electric motor it is also possible to cycle longer distances even with some hills and crosswinds and arrive a little more quickly.
Our bikes are from Crescent, with an adjustable saddle and a basket. A helmet is provided when you loan the bicycle which must be returned in the same condition as when it was collected. The bicycle must be locked inside overnight. Details are in the contract that you will sign prior to loaning the bicycle.
As an employer if we allow our employees to use the electric bicycle privately a taxable benefit is derived for SLU. Presently this is 100 kr/month which will be deducted from the employee's monthly salary.
Electric bicyles may be booked at the Servicecenter in Alnarp via telephone 040-41 56 00 or via visiting in person.
The bicycle may be collected from the Teknicum building on Monday between 12:00-16.00 and returned the following Monday between 08:00-10:00. The loan time is 7 days. Under this loan period in the event of a problem with the cycle, a potential problem being detected or should you have any questions you are welcome to contact us at the service centre.
Use in work
Assuming that an electric bicycle is available it is naturally possible for SLU employees to use the bicycle during working hours.
Booking in these cases can be done for a maximum of one day. The bicycle can be booked in the servicecenter and collected and returned in the Teknicum building.
Usage
There is an on/off button for electric power and the electric motor has five modes that provide assistance 25 km/h. With braking motor assistance is disengaged. We recommend that electric power is not used when cycling at low speeds, red lights or during stop-start cycling as acceleration can feel rather unexpected when resuming from a stopped state. For electric motor usage it is necessary to peddle at all times.
The battery
The battery must be charged in an indoor climate at over 17 ºC and a charging cable is included. The battery may be removed with the key provided. One charge will on average provide assistance for around 40-60 km. If you think that the battery is not assisting properly:
Ensure that the battery has been fully charged indoors.
Ensure that the handbrake is not engaged.
Keys
There is only one key for the bicycle. This will allow locking of the frame using the bar at the rear wheel and in addition removal of the battery. There is a locking loop provided with the rear wheel lock allowing the single chain to be linked around the front wheel and also locked around an immovable object. It is suggested that the chain is stored in the basket when the cycle is in use.
---
Contact