Letter from the Dean
Last changed: 16 September 2020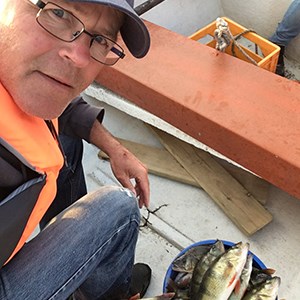 Well-deserved holidays
This spring has been like nothing we've experienced before. The coronavirus hit the world, and Sweden, hard and affected our lives in many ways. There are signs that the situation is improving, but the pandemic is far from over. People are still being hit hard, and there is an obvious risk that the spread of the virus can pick up again. Patience, as the vice-chancellor urged at a recent meeting with heads of department.
And this is exactly what it's about. We need to patient enough to respect the guidelines issued by our public authorities – it's about saving lives. The pandemic will pass, even if at the moment no-one can say when.
At the NJ Faculty, as everywhere else at SLU, the month of March brought with it major changes. We started working from home, business trips and events were cancelled, we had to transition to distance teaching with very short notice. The commitment, cooperation, initiative and ingenuity exhibited by our teaching staff were impressive. Distance teaching worked, but many of you had to work hard and there were many questions and discussions. The spring semester is now coming to an end, and I'm deeply impressed by the fantastic work done by all teachers and departments.
Be prepared for distance teaching after the summer
There are new instructions for teaching this summer and autumn, and teaching on campus is an option again. The guidelines on restrictions from the Public Health Agency still apply, and they have a considerable impact on on-campus teaching. The advice, therefore, is to primarily plan for distance teaching and only teach on campus when this is absolutely necessary. There is also a risk that the spread of the virus will pick up again and stricter restrictions introduced. This is why we need a backup plan for autumn. If we primarily plan for on-campus teaching, a backup plan won't necessarily involve any drastic differences. It's frustrating having to plan for an autumn semester we don't know much about, but we can't control the virus. We still need to discuss exactly how to organise things, but at least we know that we managed this transition in spring.
Decision on starting new programmes expected shortly
Another big event this spring has been the progression of the student doubling project. The Board of Education has decided to recommend the SLU Board to adopt a decision for autumn 2021 offering the programmes in agricultural science and forest science as a 3+2 structure, that is as Bachelor's and Master's programmes. In addition, the Board of Education recommends launching some completely new, general Bachelor's and Master's programmes, starting autumn 2021. There are several proposals for new programmes, and the Board of Education will continue discussing these during autumn. The doubling project has been going on for some time now, involving many skilled colleagues, and working with something new has been very rewarding. A decision on the new programmes is expected shortly. I look forward to this with confidence and believe we have created concepts that will become important for the society of the future and attract new groups of students.
Impressive results
Colleagues at our faculty have made exceptional contributions this last year, and the results are impressive. We haven't always agreed on everything, but that's only natural and a necessary part of the procedure of moving forward regardless of whether it's new programmes or crises such as the coronavirus. In the end, I think it makes for better results.
More than ever, the staff at the NJ Faculty deserve a long break. I wish you all an enjoyable summer,
/Pär Forslund, deputy dean
Dear NJ faculty,
I want to join Pär Forslund in sending my regards and thanks in these special times.
First of all, I want to thank you Pär for the way you supported our departments and teachers, with great calm and professionalism, in the quick transition to distance teaching that took place overnight between 17 and 18 March. I also wish to thank all heads of department and teachers at the faculty for their hard work and responsibility, flexibility and creativity.
Believe it or not, but the coronavirus has brought something good with it. When the pandemic erupted, we started having an extra informal online meeting with the heads of department, every Tuesday morning at 8. Through these meetings, we have kept in touch and exchanged information and experience in a way we haven't done before. I believe that through these meetings, the heads of department at our faculty have gotten to know each other and the faculty management better, and I believe we have grown as a team. I want these meetings to continue, even when the situation is back to normal. Why didn't we think to have meetings like this before the pandemic? Hard to say, but a change in circumstances leads to adaptation and progress.
We now approach the summer season with confidence. The start of the autumn semester may bring new problems, but that's for later. Our focus now should be on resting and recuperating. I want to encourage all staff at the faculty to set aside time for a solid chunk of leave this summer.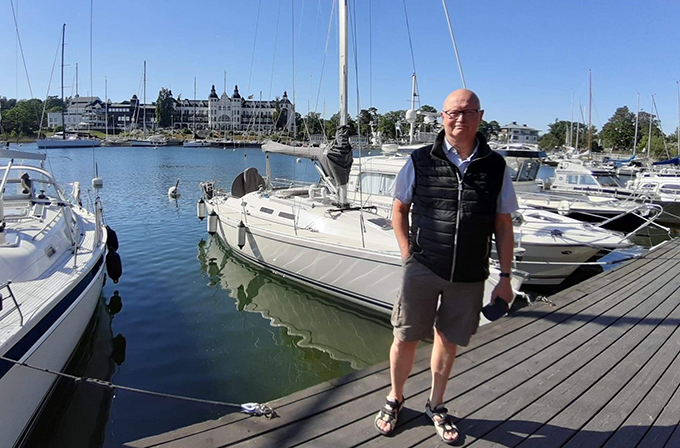 My warmest regards to you all,
/Torleif Härd, dean
---
Contact