Letter from the Dean
Last changed: 19 August 2020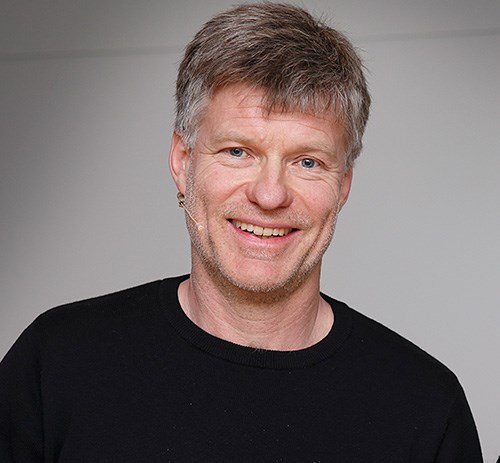 Student numbers will grow – but not on their own
The semester has begun at full force. Things are going well for SLU. The food strategy and the UN's Sustainable Development Goals have put us on the map, and they prove that our activities are more relevant than ever. One ranking after another say that our university is of a high, international class. Many of us have spent much of their summer writing applications. Granted, it has been a slight thorn in my side, but it is still a good sign. There is money. Despite all this, student numbers have not boomed. Small age groups and a good labour market can be blamed, but I'm still somewhat disappointed.
I think student numbers will grow, but not on their own. We must work together to make our courses and programmes more attractive and constantly strive to improve them. Several of the new Master's programmes focus on sustainable development, and they have potential to grow.
The most important things we can do to make these and other programmes successful are to create more teaching positions as well as incentives for our subject areas to prioritise education. I hope that our initiatives regarding associate senior lecturers and senior lecturers will provide more colleagues with the opportunity to create strong research teams where teaching is included as a substantial and important part of operations. I believe that we will get more students by increasing our research and teaching quality and recruiting new colleagues with strong SLU profiles, and combine this with addressing the great societal challenges.
During our journey to become a successful research university, we lost our assignment to conduct the most applied research. This reduced our farming systems research, primarily during the 90s and 00s. Now, the winds have turned, and more people can relate their research to farming system functions. I hope this will lead to an increase in our researchers' visibility, allowing them to work more with stakeholders, e.g. by taking part in SLU's regional crop production conferences in Växjö and Uddevalla, or the equivalent meetings arranged by the Rural Economy and Agricultural Societies in eastern Sweden. As a loyal participant and co-organiser of the conference in Växjö, I'm seeing a trend of increasing presentations by SLU. They are needed and enriching for both researchers and stakeholders.
To improve the connection between our research and stakeholders in the agricultural sector, the NJ Faculty is using funds to improve and develop Lövsta field research station in Uppsala in order for it to serve the whole of SLU with field experiment support. Together with the corresponding stations in Lanna (Västra Götaland), Röbäcksdalen (Västerbotten) and the LTV station in Lönnstorp (Skåne), this is a fantastic resource that could be more widely used than it is today. Everyone is welcome. Lövsta field research station's grand opening was led by the dean on 31 May, and as of August, new Director John Löfkvist is managing operations. Do not hesitate to contact John or the other directors if you want to learn more or to discuss field experiment support.
Göran Bergkvist, Vice-Dean, Agricultural Science
---
Contact