Researchers and authorities discussed new environmental monitoring methods at SLU
Published: 12 November 2019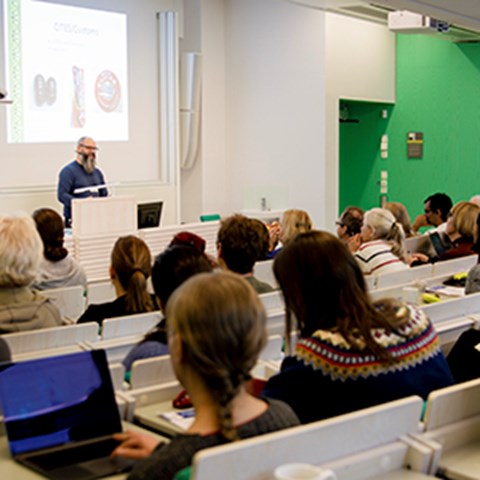 On November 7 a workshop was held, to identify species and species communities using molecular methods, at SLU for researchers and authorities. The goal was to learn from each other and start using the molecular methods in environmental monitoring and assessment.
The workshop "(Meta)barcoding for research and environmental monitoring" was held at the Biocentre in Uppsala and was arranged by the SLU Metabarcoding Laboratory UMBLA and the informal national barcoding network EDNA. Researchers and stakeholders, interested in molecular identification of species and communities, met during a full day of lectures and discussions. In total, 75 persons signed up.
– The aim of this workshop was for the different groups to network and learn from each other. I have received several positive comments during the day about the workshop and there are wishes from many for us to arrange another workshop already next year, says Maria Kahlert from the Department of Aquatic Sciences and Assessment, one of the main organizers of the workshop.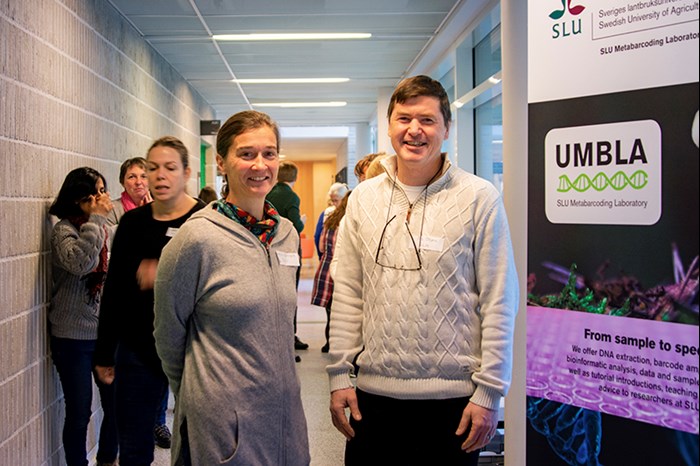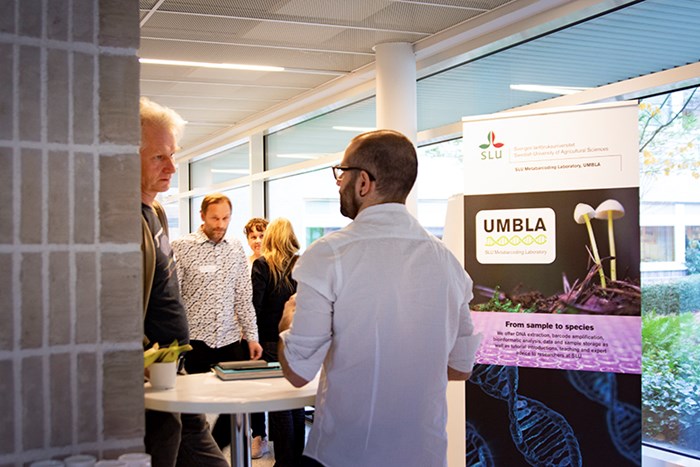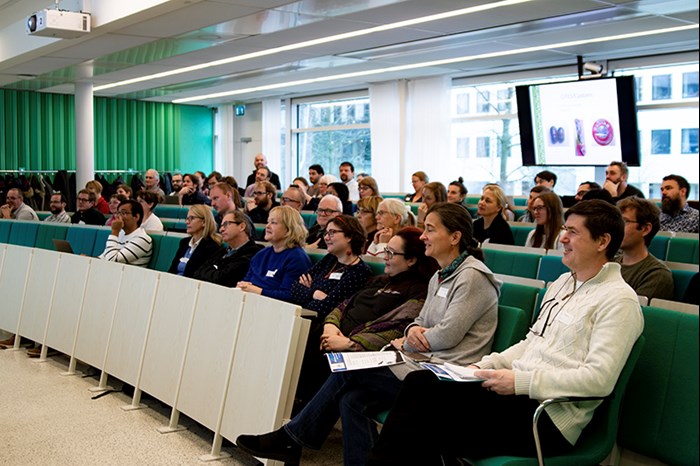 This was the third workshop on the same theme, the first two was held in 2016 and 2017. This year's program included lectures by researchers from SLU, Gothenburg University, Stockholm University, Uppsala University, KTH and Umeå University, as well as from SciLifeLab and the the Swedish Museum of Natural History.
– During each workshop, we take a step closer to implementing metabarcoding in environmental monitoring and assessment. There are already good examples, and several projects have made great progress in recent years. We are living in exciting times and there will be major changes within the foreseeable future in terms of techniques and analysis of metabarcoding, says Åke Olson from the Department of Forest Mycology and Plant Pathology, the other main organizer of the workshop.
Facts:
---
Contact
Åke Olson, researcher
Department of Forest Mycology and Plant Pathology
Section for forest pathology
Ake.Olson@slu.se, 018-671876