News from the management
Last changed: 09 October 2023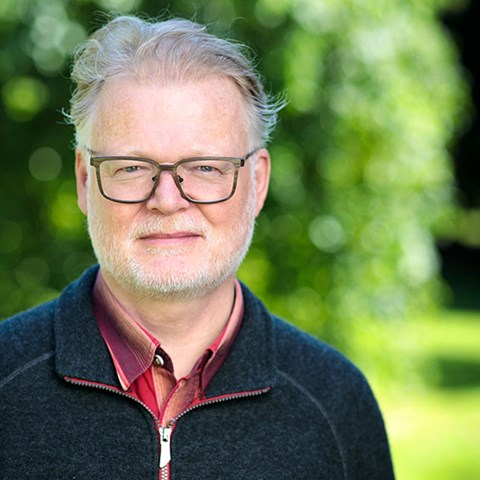 How can we improve the appeal of our degree programmes? Since the beginning of the semester, many of you have made comments about how we need to boost the number of people who apply and are accepted into our degree programmes. We are aware of the significant dedication to this among students and staff, and many of you have expressed a willingness to contribute.
Following a rise in enrolment during the pandemic, numbers are currently declining for a second straight year. However, this is not the whole truth, as things are looking better at the Master's level. It is gratifying to see that the Master's programmes Horticultural Science and Plant Biology for Sustainable Production are almost entirely full. Another encouraging development is that more students from the Bachelor's programme Horticultural Management - Gardening and Horticultural Production are choosing to continue on one of these Master's programmes with the intention of applying for a Master of Science in Horticulture, just as we hoped when we discontinued the 5-year programme and replaced it with the 3+2 format.
The problem with dwindling numbers primarily affects undergraduate programmes, where enrolment is significantly lower than it was prior to the pandemic. This autumn, the Bachelor's programmes Horticultural Management – Gardening and Horticultural Production, Landscape Engineer – Alnarp and Agriculture and Rural Management have seen a significant reduction in the number of students. Although post-pandemic volatility may be to blame, we can also observe a more worrying long-term overall decline in the number of applicants for previously popular programmes, like those in landscape architecture.
Drafting a recruitment plan
This means that there are good reasons for acting to boost recruitment. We need a long-term plan, a comprehensive approach using all the good forces within the faculty that can act as a complement to central efforts at the Division of Communication. We need to ask ourselves a few questions:
Potential students – what are their thoughts? Is their interest in the environment, food, health – whatever young people today prioritise when they choose what to study – growing or shrinking? We need a more efficient analysis of our target groups.
Does the programme meetl a need in society, are graduates employable? Our programmes are highly relevant, and in general, our graduates are very much employable. However, I'm confident that thorough market research will help us become even more relevant.
Do our campuses and our teaching appeal to students? Do we offer an attractive study environment and interesting methods of instruction, can we offer facilities not found elsewhere?
Based on the answers to these questions, how can we best market our degree programmes? We need tailormade marketing of specific programmes, we need to act more at a regional level in dialogue with organisations and schools, and we need to be more approachable. We need more breadth, and we need to involve more people in marketing and make use of the commitment that's there.
During autumn, the faculty will be drafting a new recruitment plan in cooperation with programme directors of study, teachers, researchers and the university administration, and funds will be set aside for measures that will make our programmes even more attractive.
Karl Lövrie, deputy dean at LTV

---
Contact
Karl Lövrie, Senior Lecturer at the Department of Landscape Architecture, Planning and Management
karl.lovrie@slu.se, 040-41 54 39