News from the management
Last changed: 24 August 2023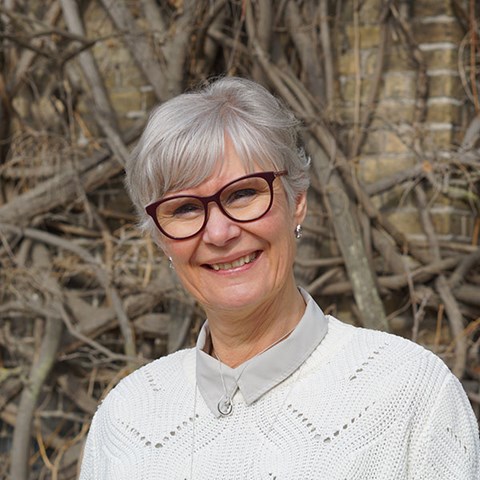 Spring, and its greenery, has finally arrived in Skåne and our beautiful campus. And how we've been longing for it. We can look forward to a lovely time of year, and also to the development of all our activities at the faculty, activities you are all deeply committed to and involved in.
Our faculty is doing well
This year's financial report again shows positive figures. Our turnover has increased, we've won a record number of research grants, our programmes and courses attract a lot of students and we have well-functioning collaboration with society at large. We also know that several grant applications have recently been submitted to major funding bodies. This bodes well for the future and we hope it'll bring good dividends. All this is a result of the creativity, work and considerable commitment you show, and it makes me and the faculty management very happy and proud.
Last week, the vice-chancellor and senior management attended the annual faculty dialogue with LTV management. This was a full-day event where we discussed strategic issues including finance, recruitment, the quality of research, doctoral studies and undergraduate/Master's programmes, research infrastructure and the faculty's strategic efforts based on the SLU and LTV campus development strategies. We're happy to note that university management has a very positive image of our work; they see the potential in and appreciate the very expansive and strategic phase we're in. We also presented our new Alnarp film about the faculty's research infrastructure and the 'green' and 'white' labs, the same film that was shown at the 2023 Faculty Day. The Unit for Collaboration and Development has produced this film which will shortly be published on the faculty web pages where you'll be able to access it to play at different events.
Minister visit to campus
On 23 March, the Minister for Rural Affairs Peter Kullgren visited our campus. During his 1.5-hour visit, he gained a comprehensive and impressive insight into our core activities through presentations by researchers, teachers, a student representative and the Campus Alnarp faculty management. This was a successful event, and at the end of the visit, the minister expressed that we give him hope and propose solutions to the challenges facing society and the world as a whole.
Strategic research investments
Last year, the faculty launched a number of strategic research investments (seed money for transdisciplinary and thematic projects as well as associate senior lectureships). We will continue to invest strategically in measures that strengthen and support research at the faculty, including strategic key competencies, doctoral students funded by the faculty and setting up a council for research strategy.
The call for seed money for transdisciplinary and thematic projects and associate senior lectureships was published in winter 2022, processed by the preparatory group and a decision was made by the faculty board this spring. A total of 14 drafts were submitted, and 5 were developed into complete applications (seed money for transdisciplinary and thematic projects).
The following four, complete applications were granted seed money:
Holistic assessment of crop diversification on productivity, plant and soil health and socio-economic feasibility – a case study based on an existing long-term field experiment at campus Alnarp
Raj Chongtham, Georg Carlsson, Teun Dekker, Laura Grenville-Briggs Didymus, Jonas Bååth (BT, VSB and IMS)
The LTV faculty's next step for sustainability assessments to enhance the contribution to the sustainability transition within the green sector
Linda-Maria Dimitrova Mårtensson, Jenny Höckert, Christina Lundström, Maria Vilain-Rörvang, Oleksiy Guzhva, Thomas Prade, Raj Chongtham (BT and IMS)
Optical biosensors for the detection of spoilage and pathogenic microorganisms
Beatrix Alsanius, Anna Karin Rosberg, Marie Bengtsson, Fredrik Fernqvist (BT, VSB and IMS)
Knowledge needs for effective communications with Swedish farmers on climate change adaptation
Kristina Blennow, Georg Carlsson, Laura Grenville-Briggs Didymus, Per Hansson, Åsa Lankinen, Magnus Ljung (LAPF, IMS, VSB, BT)
Congratulations, and we look forward to some exciting research and findings.
A total of eight applications for specialisations for associate senior lecturers were submitted, and the following two were approved by the faculty board:
Development of artistic methods in landscape architecture to make transformative contributions to understanding, analyzing, and ultimately improving the environment in an increasingly complex world (SoL and LAPF)
Soil-Plant system for a peri-urban and urban context (LAPF and BT)
Congratulations, we're looking forward to publishing these posts.
Welcoming two new professors
We're also happy to welcome two new professors to our faculty:
Kes McCormick, professor of business development and sustainable innovation at the Department of People and Society (IMS). Kes joined SLU on 1 April and will be head of subject for the subject group business management.
Helena Nordh, professor of landscape architecture specialising in design theory at the Department of Urban and Rural Development (SoL). Helena takes up her post on 1 July and will be head of subject for the subject group design theory at the Division of Landscape Architecture.
Professorial inauguration on 12 May
On 12 May, two new professors from the LTV Faculty and one from the S Faculty will be inaugurated in Alnarp. The three new professors are:
Georg Carlson, professor of sustainable cropping systems at the Department of Biosystems and Technology (LTV Faculty)
Åsa Ode Sang, professor of urban vegetation design at the Department of Landscape Architecture, Planning and Management (LTV Faculty)
Vilis Brukas, professor of forest planning, Southern Swedish Forest Research Centre (S Faculty)
The new professors will be giving their inaugural lectures between 10 and 12 in the assembly hall, Alnarpsgården, and we hope to see a lot of you there. The official inauguration ceremony takes place in the afternoon.
Subject field review status
On 27 February, we ran the third workshop on the faculty's subject field review. At this workshop, the heads of department presented the departments' situational analyses and discussed these with faculty management and the faculty board. A final, fourth workshop will take place on 5 May for heads of department, heads of subject, faculty management and the faculty board. The purpose of this final workshop is to summarise and synthesise material from the three previous workshops as well as the supporting material produced at the departments. The next step after the final workshop will be the faculty board producing a draft development plan, for a decision at the end of the summer.
Enjoy spring...
The second half of the spring semester is often a very intense period for us all, with a lot of tasks to complete before the summer. When life is at its most intense we can easily forget what's essential for a sustainable working life: to stop for a while, slow down and breathe.
Take care of yourselves; help, support and look after each other – together, we are stronger.
Wishing you all a pleasant spring,
Christina
---
Contact
Christina Lunner Kolstrup
Dean at the faculty of Landscape Architecture, Horticulture and Crop Production Science

Telephone: +4640415494, +46730881634
E-mail: christina.kolstrup@slu.se