The SLU climate fund
Last changed: 02 July 2019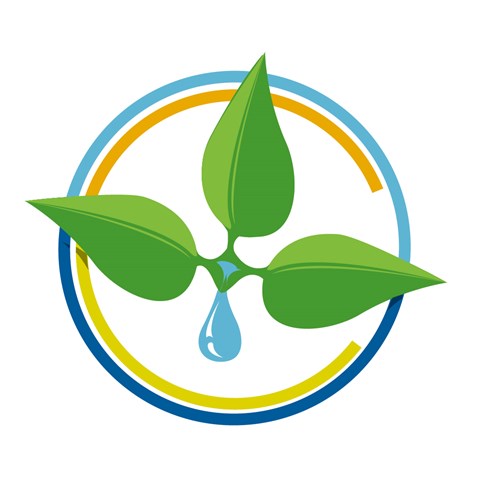 Do you have a clever idea for how SLU can reduce its impact on the climate? Apply for funding from the SLU climate fund and turn your ideas into reality!
Funding from the climate fund is paid once every year, during autumn. Deadline for the next application round is 30 September 2019.
To apply, fill in the climate fund application form and email it to miljo@slu.se.
How it all works
Each one way trip by plane will be subject to a fee. The size of the fee varies depending on the type of the trip:
Domestic 100 kr
Europe 200 kr
Intercontinental 300 kr
The fee is administered by SLU's travel agency. The definition of 'trip' is a journey from start to destination, regardless of the number of stopovers.
Example: A return trip from Arlanda to Malmö by plane = two fees. A trip from Arlanda to Malmö, returning by train = one fee.
Using the climate fund resources
So far, there have been about SEK 1,000,000 to apply for per year.
Criteria for granting project funding from the climate fund
A decision to grant funding for a project must always be weighed against the purpose of the climate fund. The following criteria will be assessed for each project before a decision on funding is taken.
To what extent the project:
has a positive effect on SLU's climate impact, preferably as a reduction of the number of carbon dioxide equivalents.
The project should preferably, but not necessarily:
be linked to one of SLU's core activities education, research, external collaboration and/or environmental monitoring and assessment;
be characterised by innovativeness and creativity;
lead to results that would not have happened if the climate fund had not existed;
strengthen the SLU brand and ideally be clearly visible on e.g. our campuses;
lead to financial savings;
concern a large group of SLU students and/or employees;
be carried out with some kind of co-financing provided by internal and/or external partners.
Who manages the climate fund and decides on the distribution of profits?
The climate fund is managed by a steering group. The steering group has the following tasks:
Evaluate submitted proposals.
Twice yearly propose a decision on the distribution of profits.
Continuously monitor the fund.
Every year, report on proceeds and how they have been used, and after 3 years evaluate the fund.
Follow up projects granted funding and approve, or reject, the final project report. The steering group can withdraw funding which has not been used as agreed.
Coordinate issues concerning the facilitating of climate-friendly travel. For example, SLU can act as a partner in different networks to influence rail transport planning.
The steering group submits proposals for decisions. The vice-chancellor makes the final decision on how the resources of the climate fund will be used.
Approved projects
2018
Purchase of electric car (Mats Pehrsson, Lövsta)
Purchase of electric compact loader (Mats Pehrsson, Lövsta)
Study trip to visit industries/universities/research institutes that in different ways work with biomass systems (Torun Hammar, Department of Energy and Technology, Ultuna)
Investigate the possibility to reduce consumption of disposable products or choosing products with a lower climate impact but that still meet the care hygiene requirements (Elinora Johansson, Department of Clinical Sciences, Ultuna)
Installation of two charging points for electric cars (Frida Sundqvist, Department of Aquatic Resources)
Purchase of electric cargo bike (Helena Bötker, Ultuna)
Innovative strategy for a cost-effective and sustainable year-round vegetable production system reducing transport emissions and food miles (Most Tahera Naznin, Alnarp)
Purchase of two electric bikes, of which one a cargo bike (Mikael Lundbäck, Umeå)
Purchase of electric cargo bike (Johanna Wallsten, Umeå)
Arrange "bike maintenance week" when students and staff are offered basic servicing of bikes at no charge (Karin Bäckman, Ultuna)
Purchase and installation of 3 charging stations where users can ride a bike to generate electricity, e.g. to charge a phone or laptop (Daniel Albertsson, SLU Library, Alnarp, Ultuna and Umeå)
Switch to LED lights in greenhouses (Per Lindén, Biocentre, Ultuna)
Replacing a conventional toilet with a urine-diverting flush toilet (Björn Vinnerås, Department of Energy and Technology, Ultuna)
Establish a permanent bicycle workshop at the Ultuna campus (Daniel Valentini, Department of Urban and Rural Development, Ultuna)
---
Contact
---

Page editor: miljo@slu.se