The SLU climate fund
Last changed: 05 September 2023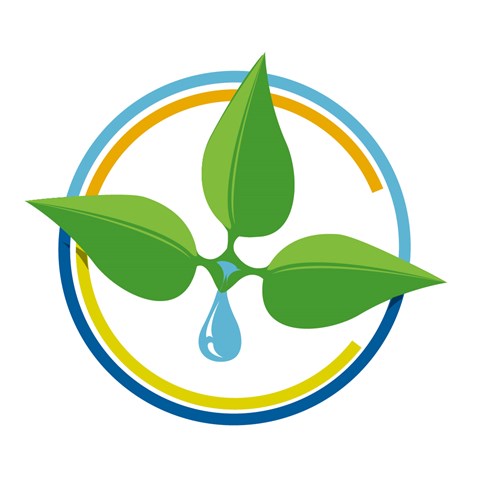 Do you have a clever idea for how SLU can reduce its impact on the climate? Apply for funding from the SLU climate fund and turn your ideas into reality!
Funding from the climate fund is paid once every year, during autumn. Deadline for the next application round is 29 September 2023.
To apply, fill in the climate fund application form and e-mail it to miljo@slu.se.

How it all works
Each one way trip by plane will be subject to a fee. The size of the fee varies depending on the type of trip:
Domestic: SEK 200
International: SEK 300
The definition of 'trip' is a journey from start to destination, regardless of the number of stopovers.
Example: A return trip from Arlanda to Malmö by plane = two fees. A trip from Arlanda to Malmö, returning by train = one fee.
Available funds
In connection with the yearly call, information on the amount of funds available will be published on the Climate Fund's web page. Based on these funds, it is up to each project group to decide how to apply for. There is no maximum or minimum limit on the amount of funds that can be applied for each project.
Since it is not possible to say with certainty how much funds will be available from year to year, it is not possible to apply for funds for multi-year projects.
So far, there have been about SEK two million to apply for each year.
Criteria for granting project funding from the climate fund
A decision to grant funding for a project must always be weighed against the purpose of the climate fund. The following criteria will be assessed for each project before a decision on funding is taken.
To what extent the project:
has a positive effect on SLU's climate impact, preferably as a reduction of the number of carbon dioxide equivalents.
The project should preferably, but not necessarily:
be linked to one of SLU's core activities education, research, external collaboration and/or environmental monitoring and assessment;
be characterised by innovativeness and creativity;
lead to results that would not have happened if the climate fund had not existed;
strengthen the SLU brand and ideally be clearly visible on e.g. our campuses;
lead to financial savings;
concern a large group of SLU students and/or employees;
be carried out with some kind of co-financing provided by internal and/or external partners.
Who manages the climate fund and decides on the distribution of profits?
The climate fund is managed by a steering group. The steering group has the following tasks:
Evaluate submitted proposals.
Twice yearly propose a decision on the distribution of profits.
Continuously monitor the fund.
Every year, report on proceeds and how they have been used, and after 3 years evaluate the fund.
Follow up projects granted funding and approve, or reject, the final project report. The steering group can withdraw funding which has not been used as agreed.
Coordinate issues concerning the facilitating of climate-friendly travel. For example, SLU can act as a partner in different networks to influence rail transport planning.
The steering group submits proposals for decisions. The vice-chancellor makes the final decision on how the resources of the climate fund will be used.
Approved projects
2020 to 2022
During 2020, 2021 and 2022, contributions to the Climate Fund have been substantially reduced, around SEK 200,000 compared to around 2 million SEK an average year. This is mainly due to heavily reduced travel in 2020 - 2022 (because of the pandemic), but also because the travel agency has had problems charging the correct climate fee. Given the funds available, the work needed, by applicants and the steering group, cannot be justified. Hence, no projects were granted any fundig during 2020 - 2022.
2019
Purchase of an electric feed mixer (Anna Hessle, Lanna)
GPS anchoring motor (Christian Demandt, Mälaren)
Electric car and charging points (Fredrik Sjödin, Vindeln)
Electric car (Mikael Andersson, Asa)
Electric car and charging points (Sönke Eggers, Grimsö)
Paper containers for pipettes (Rena Gadjieva, Ultuna)
Electric van (Johannes Albertsson, Lönnstorp)
Synergy control (Kristian Landsten, Ultuna)
GS-VMAS video equipment (Kristina Dahlborn, Ultuna)
Video conference room for digitalisation and teaching (Johan Lindersson, Ultuna)
LED lights in barns (Reija Danielsson, Lövsta)
Energy mapping (Mats Pehrsson, Lövsta)
Train travel to Portugal and travel diary (Anna Schnürer, Ultuna)
---
Contact
---
Documents