Do you create art? Exhibit at the SLU library in Alnarp!
Published: 03 April 2023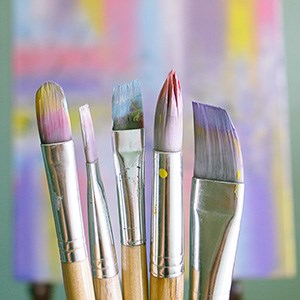 The SLU University Library invites SLU staff and students to exhibit their art in the library in Alnarp during spring 2023.
Hand in one or more of your artworks to the service center in Alnarpsgården at latest 21 April. If you submit several works, please number them in order of priority in case not all of them will fit in the exhibition. Please include your name and contact information on each artwork.
We invite you to the opening on 3 May. The exhibition will be in the library and can be seen until 17 May.
For more information about the exhibition and how to contribute, contact Katarina Böhme Evengård (katarina.evengard@slu.se) or Helena de Maré (helena.de.mare@slu.se).
---
Contact