Recipient of the NJ Faculty's collaboration award focuses on the quality characteristics of milk
Published: 30 January 2019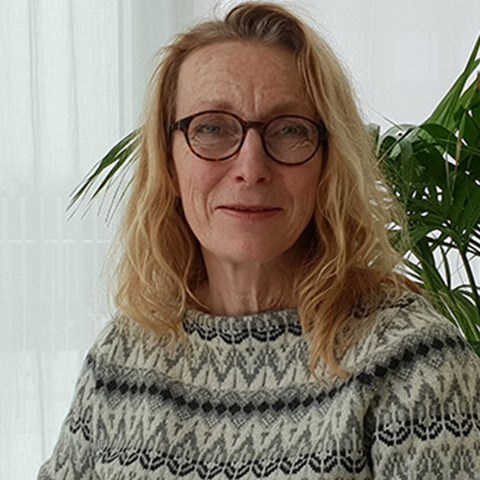 The 2018 recipient of the NJ Faculty's award for collaboration efforts is Åse Lundh, professor of animal-derived foods at the Department of Molecular Sciences. She first arrived at Ultuna in 1980 as a student on the Agricultural Science programme, specialising in animal science. Her focus has always been on the quality characteristics of milk and how these are affected by different on-farm factors, but also of the importance of the raw milk itself for product quality.
'Collaboration can be a number of things. As a university, it is part of our mission to collaborate, and I'm pleased that SLU is investing so much in this. I've always had contacts with the sector and with organisations within my field. Be it dairies of other food companies, advisors, public authorities, other universities and not least the farmers themselves. The quality of the final product is to a large extent dependant on their production systems', says Åse.
Being in touch with your stakeholders is important, and so is taking care of personal relations – everyone involved benefits. And Åse uses her contacts in teaching as well. Inviting alumni and other business representatives to give their perspective on something is incredibly valuable and means collaboration also benefits SLU's students, Åse explains.
'Collaboration is also about self-development. It's when you meet others that you learn new things. Just being visible in media and publishing is not enough.'
During her time at SLU, Åse has been employed at both the VH and the NJ Faculty and she has a wide contact network covering several SLU departments.
'Don't forget in-house collaboration. I sometimes think the walls between our faculties are too high, in particular as my subject has a lot in common with the research done at the VH Faculty. If cooperation between us were to suffer, that would be disastrous. It's not that bad, but I sometimes wonder if we make the best use of our research infrastructures. Collaboration can be beneficial in many ways', Åse concludes.
Read more about Åse's work:
---
Contact

Page editor: marten.granert@slu.se