Worth knowing: the dog, man's best friend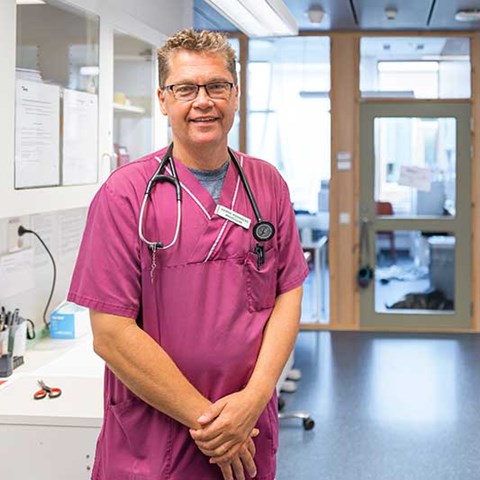 On October 21, the lecture series Worth Knowing kicks off with live lectures from SLU Uppsala. The serie consists of 3 occasions.
First out is the veterinarian and professor Henrik Rönnberg. The lecture is about the dog, man's best friend and how dogs can help us reach new knowledge about diseases and treatment methods.
Henrik Rönnberg, veterinarian and professor of internal medicine, talks about how immunotherapy for malignant melanoma in dogs has optimized the clinical treatment of the same disease in humans.
This applies
Date: October 21st
When: 12.15–13.00
Where: the library in the Undervisningshuset at Ultuna
Language: the lecture is held in Swedish
Live broadcast: the lecture is broadcast live. Here is the link https://play.slu.se/media/0_c4lir6fh
Light lunch: a simpler vegetarian soup is offered for the first 20, or as long as it lasts
Facts
Time: 2021-10-21 12:15 - 13:00
City: Ultuna + direktsändning

---
Contact

Worth knowing – Short lectures about SLU research.
Lousia Hatamian, Karin Bennmarker, Mårten Granert-Gärdfeldt
marten.granert@slu.se, 018-67 16 77