Zoom
Internal network meeting: Doing research differently – how to maximise the usefulness and use of research for policy and practice
internal events | seminars, workshops |
Are you interested in collaborating across disciplines to improve global food security? Would you like to interact with SLU researchers from other disciplines? Welcome to our second network meeting within the Forum for Interdisciplinary Research Related to Global Livestock Systems!
SLU researchers have expressed a strong demand for meeting across disciplines to explore problems and find new pathways to address the global challenges. In response to this request we are now launching a new meeting arena to promote and enhance interdisciplinary research and networks on global livestock systems at SLU. The theme of the second meeting is "Doing research differently – how to maximise the usefulness and use of research for policy and practice"
Meet John Young and Love Calissendorff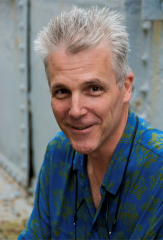 John Young - Executive Director
John joined INASP as Executive Director in November 2018. He previously spent 17 years developing and leading the Research and Policy in Development (RAPID) programme at the Overseas Development Institute (ODI) and, prior to that, nearly 20 years based in Sri Lanka, Kenya and Indonesia developing, implementing and testing new approaches to rural development and decentralized public services.
Since returning to the UK, he has undertaken research, evaluations and other assignments in more than 20 developing and emerging countries. He has also advised international NGOs and bilateral and multilateral development organizations on a wide range of topics including research-policy linkages; policy engagement and influence; organizational and institutional development; capacity development, especially of think tanks and think tank-like organizations; government service reform; monitoring evaluation and learning; and strategic communication.
Love Calissendorff – MERL Specialist
Love works as a M&E, Research and Learning Specialist at INASP and is experienced in institutional learning, knowledge management, empirically oriented research and embedding monitoring and evaluation. He has previously worked in the West Asian North African (WANA) region, mainly within the fields of peace, security and development. He has worked within the civil society sector as well as the Swedish public sector. During this period, he focused on participatory M&E and research. While at the Department of Peace and Conflict Research at Uppsala University and Folke Bernadotte Academy, the Swedish Government Agency for Peace Security and Development, he worked with empirical research and incorporating research findings into policy and practice. He has been involved in several evaluations including of INASP's own programmes, the United States Institute for Peace, Social Cohesion in Tunisia, the UNICEF, Sport, Art and Dialogue for Peacebuilding programme in Jordan and an EU Social Cohesion and Refugee Integration programme in Lebanon. He holds a Masters in Global Governance and Diplomacy from the University of Oxford focusing on the EU's foreign policy towards the WANA region.
Facts
Time:
2021-10-22 13:00 - 14:00
City:
Zoom
Organiser:
CGD, SLU Future One health, SLU Global
Additional info:
Programme
Welcome - Dr. Elisabeth Rajala, head CGD
Inspirational talks
John Young - Executive Director INASP & Love Calissendorff – MERL Specialist INASP: "Doing research differently – how to maximise the usefulness and use of research for policy and practice"
Discussion in break out rooms
Report back to whole group
Closure
---
Contact