Environmental report of SLU
Last changed: 02 May 2023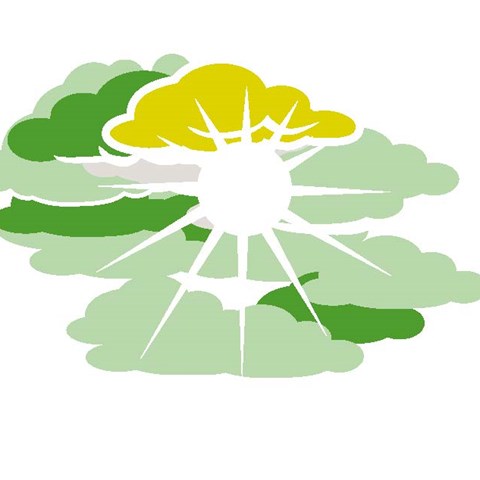 The environmental report is a annual report about the environmental management work at SLU. You can read about environmental results during the last year at the university, follow up on our environmental objectives as well as challenges for the coming year.
In 2018, the previous annual sustainability accounting report was replaced by the environmental report. The sustainability accounting report was only available in Swedish, you can still find it on the Swedish page. Since 2018 the annual report is assessed by a third party and a part of our EMAS registration.
Environmental report 2022
SLU's Environment Unit compiles an annual report, available in Swedish. This is an extract from that report, listing improvements during the last year and some of the challenges in the coming year.
Environmental improvements in 2022
SLU adopted new sustainability commitments as part of an action programme for water that is part of the 'Roadmap for a sustainable county'.
SLU has joined Umeå municipality's climate roadmap.
Atea, SLU's supplier of IT equipment, provides a take-back service. In 2022, the take-back rate was more than 50%, and we are aiming for 100%.
We were ranked 2nd out of 23 higher education institutions in a ranking done by the Climate Students organisation.
We also did well for sustainability objectives in the Times Higher Education Impact Rankings, where higher education institutions all over the world are ranked according to the Agenda 2030 goals.
Two pilot studies have been carried out as part of the project on biochar for climate compensation.
SLU's environmental certificate has been extended to include the Equine Science programme.
The higher education institutions' climate network arranged a workshop on the theme 'The sustainable researcher'.
The SLU vehicle group has created new templates for ordering vehicles under framework agreements.
Around 90% of all course coordinators have taken part in a workshop on sustainable development.
Increased amounts of data from SLU's environmental monitoring and assessment.
In SLU properties, fossil-free heating corresponding to 102% of consumption was produced, and fossil-free electricity corresponding to 48%.
Environmental requirements were included in all procurements where it was relevant from an environmental risk analysis perspective.
Domestic air travel dropped by 52% compared to the year 2019, and international air travel by 5%.
SLU's Campus Ultuna keeps its 'most bike-friendly' certificate.
What happens next?
Here are some of the objectives we will be focusing on during the coming year.
Drafting sustainability objectives and incorporating parts of Agenda 2030 into our environmental management system.
Continue work on our environmental objectives, e.g. action plans for transitioning to a fossil-free vehicle fleet and reducing emissions from business travel. Given last winter's energy crisis, which may well return next winter, we're also moving ahead with our efforts to increase energy efficiency.
We will continue our initiatives to reduce plastic use.
The fourth and last action programme within the framework of the 'Roadmap for a sustainable county' (Uppsala) deals with the sustainable development of society and is currently under consultation.
---
Contact