Students are finally back on campus
Published: 31 August 2022
On Monday, we welcomed both new and existing students to our campuses around Sweden. Many were both nervous and excited. We met with five of them who shared their thoughts and expectations about studying at SLU.
"I want a job that enables me to work outdoors no matter where I live in Sweden. The people I know who have either studied or worked in forestry all seem to have exiting careers. This is why I chose the Bachelor's Programme in Forest Sciences".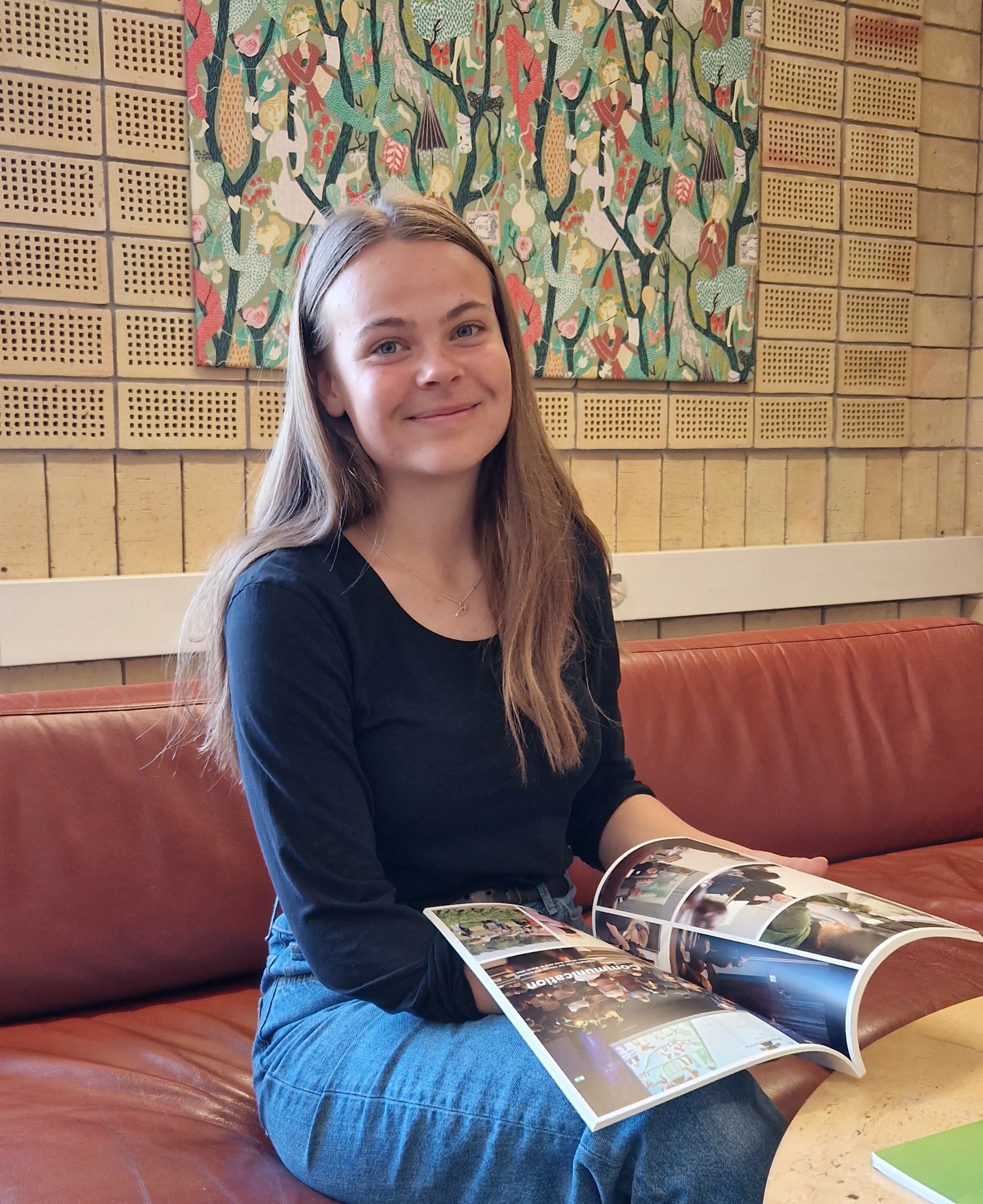 Petra Salvin
Photographer: Anna Englund

Petra Salvin from Östersund is 22 and a first-year student on the Forest Sciences Programme in Umeå. She was familiar with SLU and for her, the choice was simple.
"The fact I ended up in Umeå feels like an advantage – it is quite a large student city with a lot to offer beyond the university".
Lured by an interest in fishing
Julian Horstmann from Germany was drawn to the Master's Programme in Conservation and Management of Fish and Wildlife thanks to his interest in fishing. A friend who had previously studied at SLU in Uppsala recommended the university to him and told him about the Master's programme. Prior to starting his studies, he didn't know much about Umeå or Sweden – other than it gets cold, dark and snowy.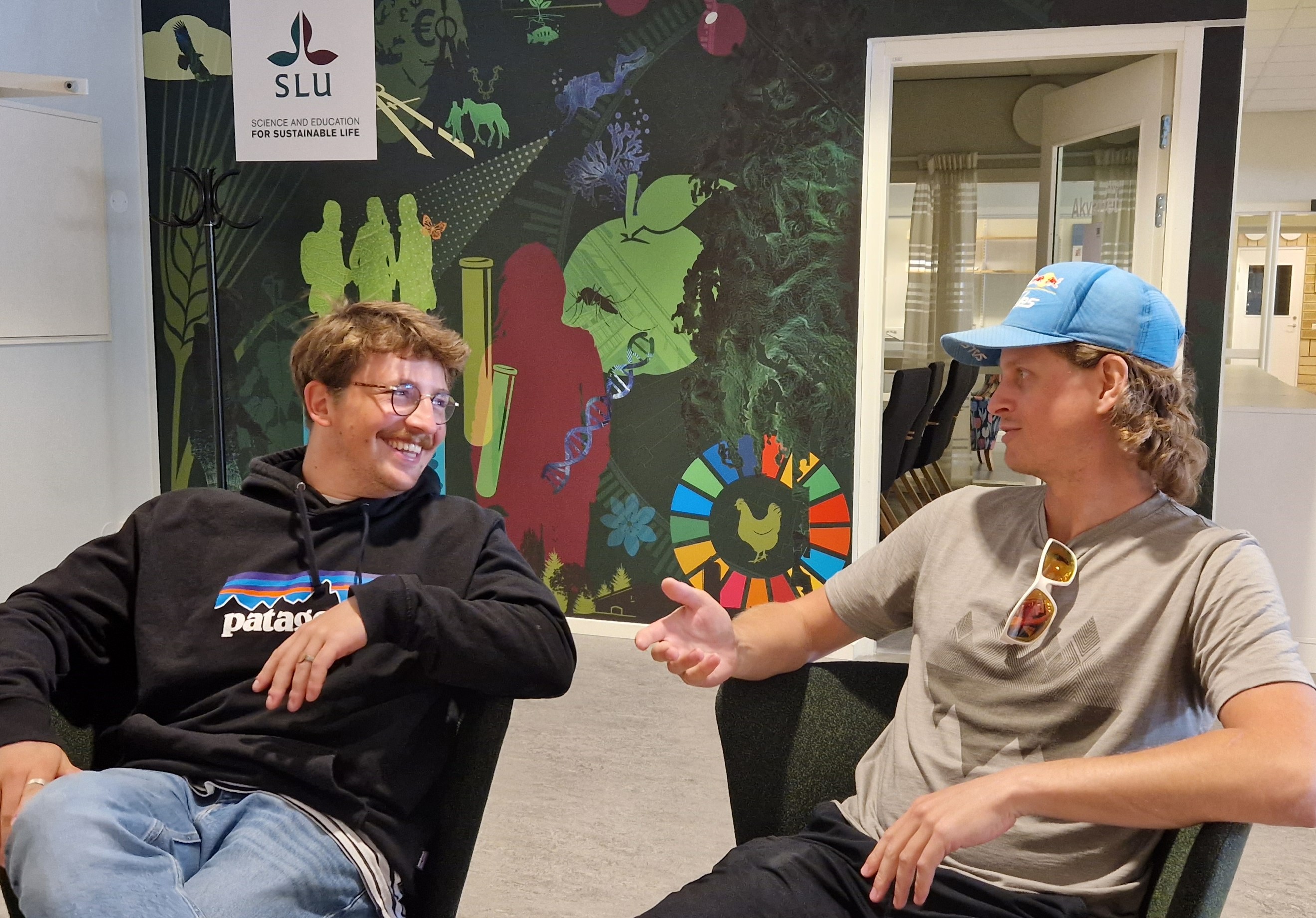 Julian Horstmann and Florian Kaeslin
Photographer: Anna Englund

"The drive up to Umeå was very long", says Julian and laughs. There were a few stops along the way, and the car was packed with stuff".
Another reason behind Julian's choice of programme was the flexibility of the courses; his studies will be a huge benefit when competing on the job market.
Florian Kaeslin agrees. He is in his second semester of the same Master's programme. He appreciates Norrland's seasons, the northern lights and ice fishing. Florian comes from Switzerland, and took a career break to study Conservation and Management of Fish and Wildlife at SLU. He believes his job opportunities will increase once he has his Master's degree.
Alternative ways into agriculture
Amos Strömberg is 27 and studies Human Ecology at Lund University. His interests in alternative ways into industrial, high-tech and commercial agriculture have now led him to delve into Agroecology at SLU.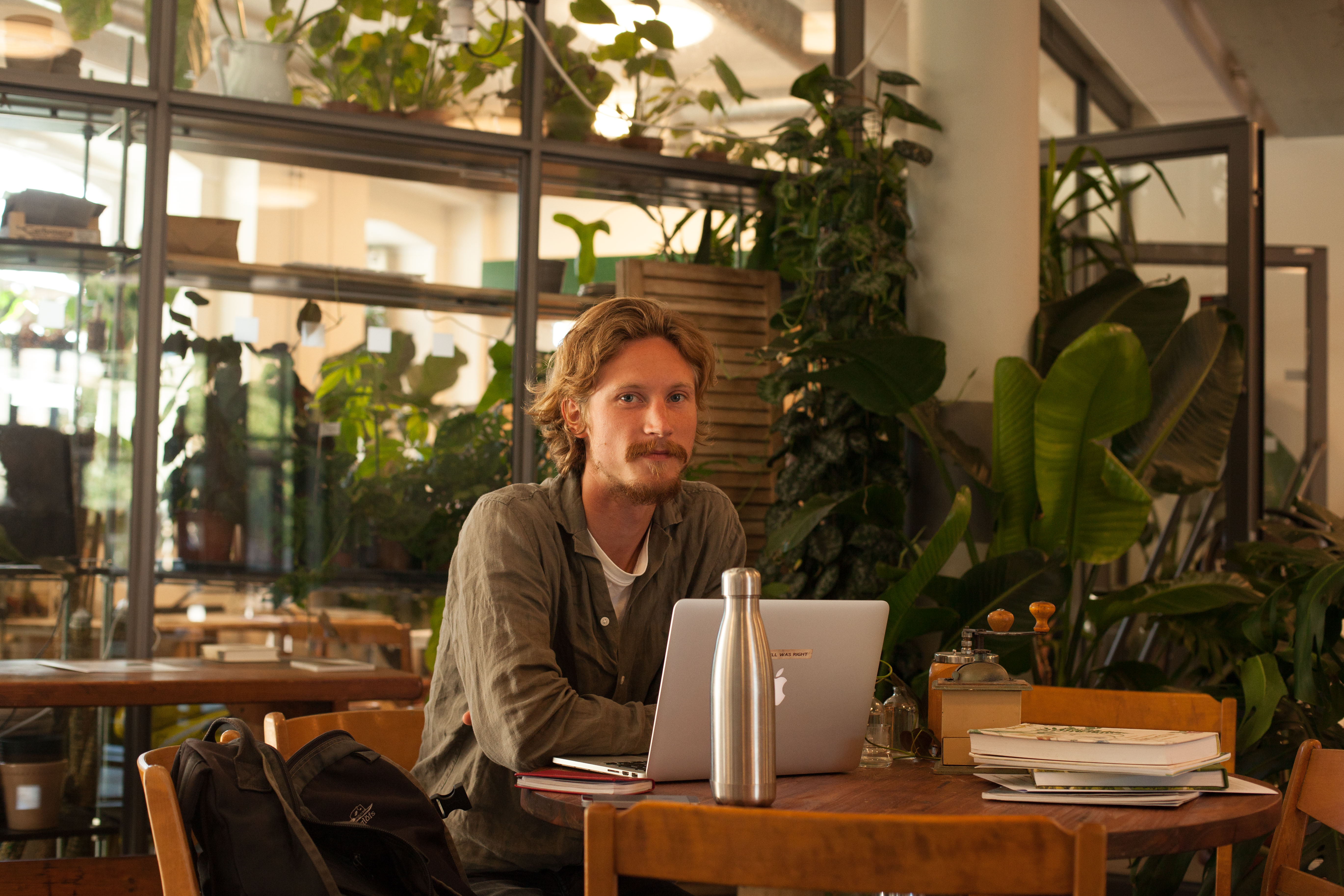 Amos Strömberg
Photographer: Anton Caringer

Teachers and former students at Lund generated an interest in agroecology and drew Amos' attention towards this specialisation.
"I hope these courses will enable me be more 'hands on' and not simply work from behind my desk".
He also hopes to meet nice, like-minded people, and spending time in beautiful Alnarp is another perk.
International education
Anna Börjesson is originally from Uddevalla. She has just started the international Bachelor's Programme in Forest and Landscape.
Anna Börjesson
Photographer: Anton Caringer

Anna has studied at SLU before, but felt it was time to move forward with her studies and have a fresh start. She wants to broaden her knowledge in forest issues, ecosystem services and nature, as these are areas she finds both interesting and topical.
Forest and landscape first came to her attention during the elective component of her previous studies, where she discovered several courses that appealed to her. The fact that the programme is given in English is a big plus.
"There are great opportunities for exchanging knowledge – there is a huge advantage to having access to different perspectives. In addition, I think that international courses and programmes generate a relaxed environment when the language of instruction isn't everybody's first language".
---
Contact