News from Head of Department, week 15
Published: 14 April 2020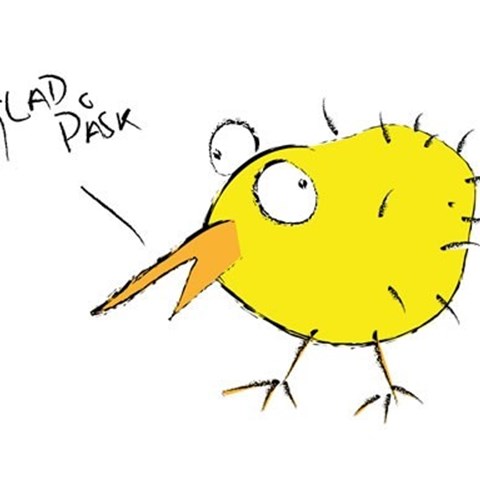 A short Easter greeting! Today it is a short Friday letter, but with a sincere wish that you all get a happy Easter!
The study directors held a meeting on Tuesday about how the reduced clinical teaching has worked the last three weeks. KV's own virologist, Jean-Francois Valarcher, started the meeting with a good summary of the corona situation. You can find a summary of the entire meeting here:
During the week, I happily signed a handful of research applications to vetenskapsrådet where I hope for a successful outcome by the end of the year. Well done all applicants!
This coming week I will be meeting for the first time with the Council for Animal Healthcare and Related Clinical Research and Education (DKU Council). This will be another interesting piece of the puzzle for me in the ongoing work on the relationship between KV and UDS.
The week will end in the best possible way, Friday April 17 at 2.30 pm, when Lisa Ekman will nail her thesis "Udder cleft dermatitis in dairy cows". She will subsequently defended the thesis on Friday, May 8, 2020 at 9:15 am in the Audhumbla hall.
During week 16, my plan is to be on site at SLU Tuesday, Thursday and Friday.
Happy Easter!
Nils
---
Contact

Page editor: susanne.pettersson@slu.se