SLU University Library, Uppsala
Art exhibition: Tree of Life - Life of the Tree
events |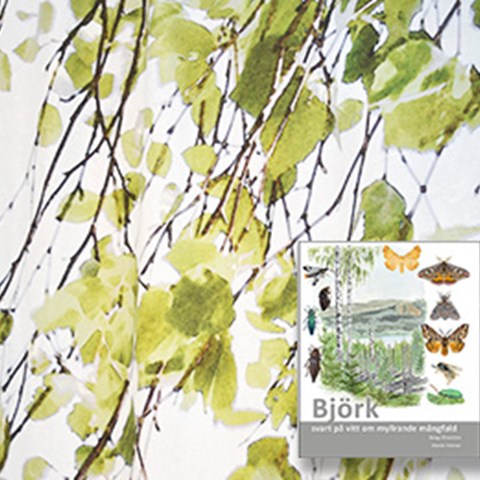 Welcome to an extraordinary art exhibition! "Tree of Life – Life of the Tree" is celebrating the trees as inspiration and hosts to a fascinating biodiversity. The exibition runs until December 2.
What happens when you combine the knowledge of an entomologist, the perspective of an illustrator, and the creativity of a textile artist? This exhibition, on the border of knowledge and art, brings together various art forms for inspiration and learning.
The exhibition consists of Studio Bjarka´s two collections of printed fabrics, where the inspiration to the patterns comes from the typical Nordic trees birch and pine, and of watercolor paintings by Martin Holmer from four books about the trees sallow, aspen, birch and pine. You will also find unusal x-ray pictures from the inside of trees by Elisabeth Henriksson as well as the report Värdväxters betydelse för andra organismer – med fokus på vedartade värdväxter by Swedish Species Information Centre.

Facts
Time: 2019-10-02 12:15 - 2019-12-02 00:00
City: Uppsala
Location: SLU University Library
Organiser: Swedish Biodiversity Centre

---
Contact
Annika Borg, communikation officer
Swedish Biodiversity Centre, Swedish University of Agricultural Sciences, (SLU)
annika.m.borg@slu.se, +46 18 67 12 12, +46 72 522 03 23

Page editor: cbm-webmaster@slu.se