Collaboration cheques
Last changed: 20 December 2021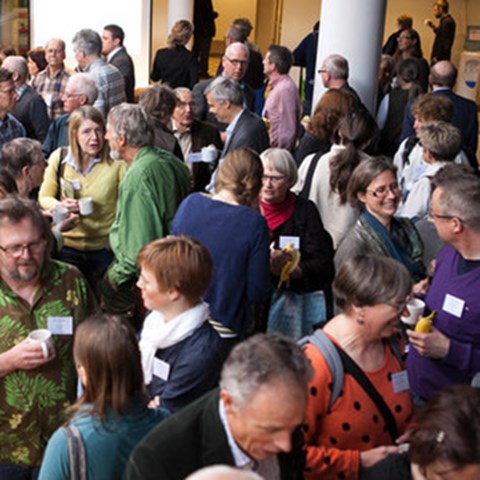 Do you have creative ideas on how we should collaborate with external parties or develop SLU collaboration in general?
As of January 2022, the distribution of collaboration cheques will be paused indefinitely as the Council for External Collaboration evaluates the collaboration cheque scheme.
____________________________________
SLU is now offering the possibility of receiving seed money in the form of an external collaboration cheque to test if your idea is viable.
The purpose of these collaboration cheques is to support innovative initiatives that preferably meet all of the criteria below:
They have the potential to develop and increase SLU external collaboration abilities.
They make SLU a more attractive external collaboration partner.
They increase our ability to assess the effects of external collaboration.
What is external collaboration?
The activity should match the SLU definition of external collaboration: Collaboration is a means or a process that requires two or more parties to achieve a common goal that would not have been possible for them to achieve on their own. When it comes to collaboration, people are the most important resource.
What can be funded with an SLU external collaboration cheque?
The maximum amount is SEK 100,000. The Council for External Collaboration will assess the applications and decide if they should be approved and whether to grant the full amount or parts of it. You can e.g. apply for funds to cover meetings and seminars related to your project/idea.
Only half of the requested amount may be used to pay salaries. However, during the Covid-19 pandemic – primarily the 2021 spring semester – this criterion does not apply as meetings are expected to take place online. In addition to external parties, it is an advantage if the activity involves more than one faculty and more than one department per faculty.
Initiatives that can be viewed as preparatory work to actual external collaboration, such as in-house collaboration training, may also be granted funds. Ideas that do not involve a lot of funds are also welcome.
What does the cheque not cover?
You may not receive funds for activities that were due to take place anyway, or which are scheduled to be funded by other already approved funds. Funds are not awarded for activities that are not SLU priorities or where external collaboration does not involve parties outside academia (except for in-house collaboration training as mentioned above).
When and how to apply for an SLU external collaboration cheque
As of January 2022, the distribution of collaboration cheques will be paused indefinitely as the Council for External Collaboration evaluates the collaboration cheque scheme.
Applications may be a maximum of three A4 pages with a 12 point font size. All the information below must be included. The assessors will base their decision strictly on the applications and will not accept any other type of information. Therefore, you must ensure that you include all the necessary information. If you need help with partnership agreements in connection with your activity, feel free to contact SLU Holding. Make sure you include the following:
applicant contact details
activity title
type of activity; if it concerns a meeting, submit size, number of participants and participating external parties
how the activity connects to the SLU external collaboration cheque criteria (see above)
general objective of the activity
a more detailed description of what you wish to achieve and how
schedule
a detailed budget which clearly shows how to the funds will be used, including indirect costs (OH)
cost centre and project number for transfer of granted funds
approval from the head of department in question.
What to do if you are granted an external collaboration cheque
The secretary of the Council for External Collaboration ensures that the ranted funds are transferred to your account. Carry out the activity and submit a short report no later than 1 December. The report should be a maximum of 2 A4 pages and contain the following:
activity report
financial report
a description of what you achieved through the project and in which way it contributed to the purpose of the external collaboration cheque.
Submit the report to the secretary of the Council for External Collaboration, Mariette Manktelow. Funds that have not been used must be returned.
---
Contact
Mariette Manktelow, External Collaboration Coordinator, Division of Planning, SLU
mariette.manktelow@slu.se, +46(0) 18-67 18 54, +46(0) 76-117 94 49