SciFest back in September
Published: 21 March 2023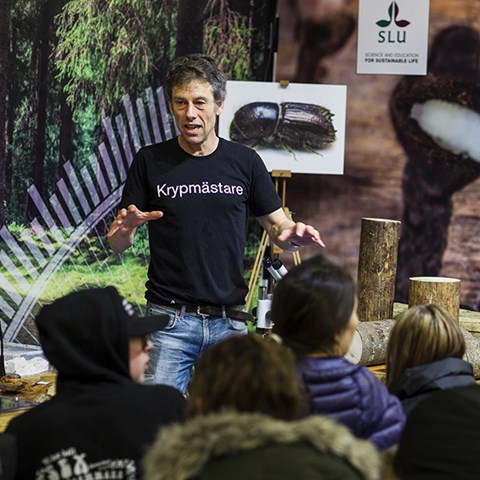 Between 21-23 September, researchers will have the chance to meet school pupils and the general public at the SciFest science festival. The team at SLU and Uppsala University have just begun planning the event.
SciFest is a great opportunity for scientists to present their research and get new ideas. Keep an eye on the registration date and think about exciting workshops and activities that would make your research comprehensible and interesting. SciFest has previously been held in March, but now we will run this popular concept at a new time of the year.
"Both teachers and researchers have enquired about SciFest, and those of us who plan the event have also missed it, so we are really looking forward to September," says Anna Lundmark, SLU's representative in the SciFest team.
Uppsala University and SLU will arrange SciFest at Fyrishov in Uppsala. Before the pandemic, the science festival had about 8,500 visitors each year. This will be the first post-pandemic SciFest on site. Registration will open in early May. The SciFest team will also offer workshops on 14 April and 3 May at which you can get tips and advice on how to design your activity from museum educators Leif Hallsén and Cecilia Ödman.
You´ll find all information at www.scifest.se
Follow SciFest on social media:
www.facebook.com/SciFestUppsala
---
Contact
Anna Lundmark, Communications Officer


Department of Ecology, Department of Ecology , joint staff/department office