More veterinary and veterinary nursing students next year already
Published: 23 September 2021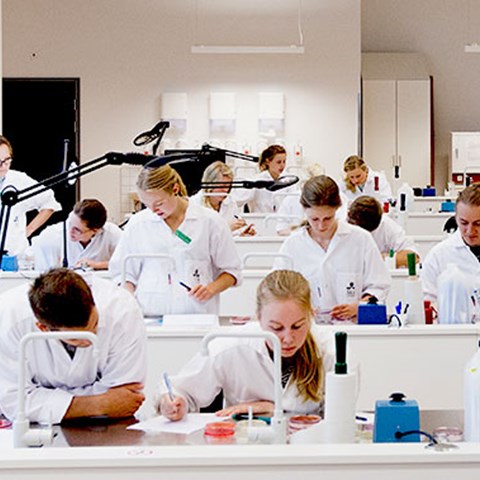 At the beginning of September, the Ministry of Enterprise and Innovation presented a proposal in the budget bill that would enable the expansion of both veterinary education and veterinary nurse education. It is about resources to accept more students, but also resources to adapt premises and other things that are required to be able to develop the education in the best possible way.
This is the start of solving the shortage of veterinarians and veterinarian nurses.
– It is good news for us at VH, for SLU and not least for all animal owners, says Dean Rauni Niskanen. After a purposeful and long-term work from both university and faculty management, SLU has received the ministry's support for the expansion of the two animal educations.
The reinforcement will take place with SEK 37.5 million in 2022 and thereafter gradually increase to SEK 71 million annually from 2027. Vice-Chancellor Maria Knutson Wedel has talks about details with representatives of the Ministry of Enterprise and Innovation.
– Now we will produce a project plan and appoint a project group. VH receives central funding to be able to start the work already this year. It is very gratifying to see that the entire SLU stands behind this planned initiative to increase the number of veterinary and veterinary nursing students, Rauni concludes.
Read here about other things that were discussed at the faculty board meeting
Photo: Jenny Svennås Gillner.
---
Contact