New, environmentally friendly scrapping service for computers
Published: 28 September 2020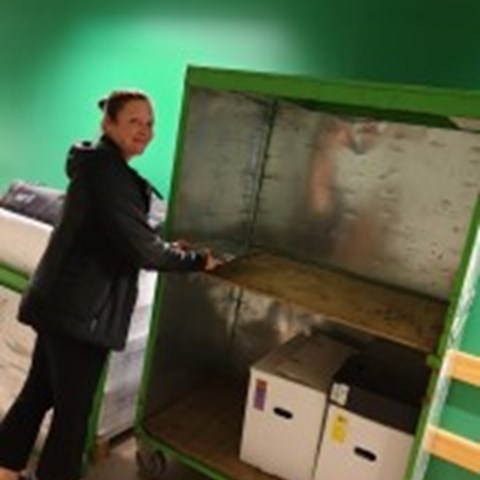 As part of a procurement of IT services this spring, our supplier Atea now offers a scrapping service that is both safe and environmentally friendly.
The Atea scrapping service means there will be a locked storage space at SLU where all old IT equipment will be collected. Atea collects the equipment and makes sure that anything that can be reused is. Products that cannot be reused will be sent for environmentally correct recycling. All handling of equipment is done based on strict requirements, high levels of safety and according to methods certified under ISO 9001 and ISO 14001.
When you need to get rid of an old computer, that counts as scrapping. The computer must be disposed of and deregistered from SLU inventories and the register at the Division of IT. You can find more information in the Financial Administration Handbook (in Swedish only).
Up till now, onsite services at our main campuses have collected scrapped computers, smashed them and transported the electronics waste to a municipality recycling centre. This method is less than ideal from both a resource and an environmental perspective.
We'll now be testing Atea's scrapping service in Uppsala. Agneta Nissi, supervisor for onsite services in Uppsala, has ordered the first Atea storage cabinet which will now be filled with old stationary PCs and laptops, mobile phones and Ipads. After ten working days, Atea will assess which units can be reused and reimburse SLU for them. The remaining equipment will be recycled and any waste handled correctly at no extra cost.
If the trial is a success, the method will be rolled out to our other main campuses. The handling of electronic waste is subject to an additional service fee for users and we'll also be reviewing the size of this fee.
Contact: agneta.nissi@slu.se
---
Contact

Page editor: miljo@slu.se