Support for video room systems in Microsoft Teams.
Published: 16 September 2020
Support for joining Teams meetings by using video room systems will begin to roll out on Sept 14th.
Meeting invite
Your Teams meeting invite will now contain a new section, detailing alternate ways on how to join the meeting (1).
You can now join the meeting with SLU video room systems, external video systems, web browser or other video clients like Zoom.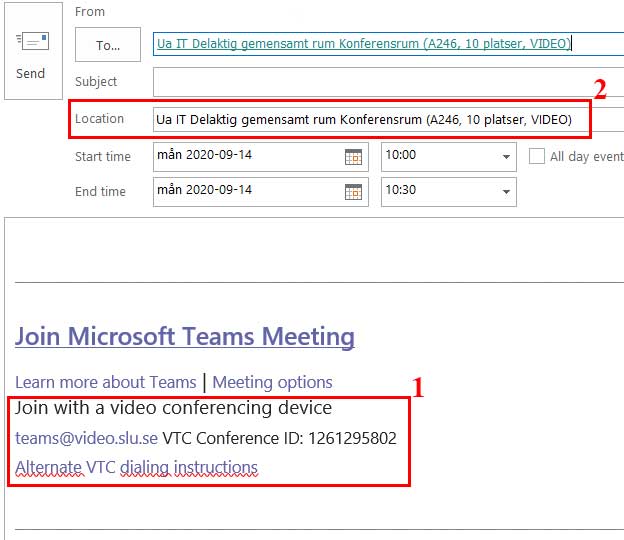 JOIN button
When you schedule a Teams meeting in Outlook and add a SLU room with a video system (2) to the meeting, that room will automatically receive a JOIN button on its display or touch panel.
As an invitee to an SLU Teams meeting, you can also forward the meeting invitation to a free video room in order to achieve the same functionality.
Note: Only Teams meetings created after you have recived the new invitation section will be enabled with this new functionality.
If you need help or have questions regarding the new functionality please contact AV-support.
---
Contact

Page editor: anders.burmeister@slu.se