Tent available to book on Campus Ultuna
Published: 26 August 2020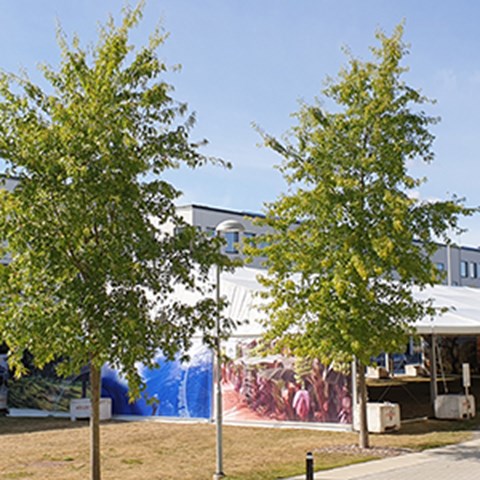 There is a new addition on Campus Ultuna. A large tent has been erected as a complement to indoor classrooms. Booking the tent is free of charge.
On Monday, a large tent was erected on Campus Ultuna as a complement to indoor classrooms and for student union activities. The tent will remain until 25 September. On 31 August the tent is booked for roll-call day. To reduce the queues for the Service Center inside Ull's house, on September 1 and 2, there will be stations in the tent where students can pick up their access cards and their user accounts (AD-konto) between 09:00 to 14:00.
The tent can be booked, free of charge, for teaching and other activities. To book, contact Room Booking at lokalbokning@slu.se.
The tent may be booked between 8.00 and 22.00.
Booking is free of charge
No more than 50 people allowed
If the tent is not booked, it can be used for students having their lunch.
Securitas will do the rounds each evening.
There are tables and chairs for 30 people set up in rows.
---
Contact

Page editor: internkommunikation@slu.se