Ultuna campus – a bike "excellent" workplace
Published: 16 October 2019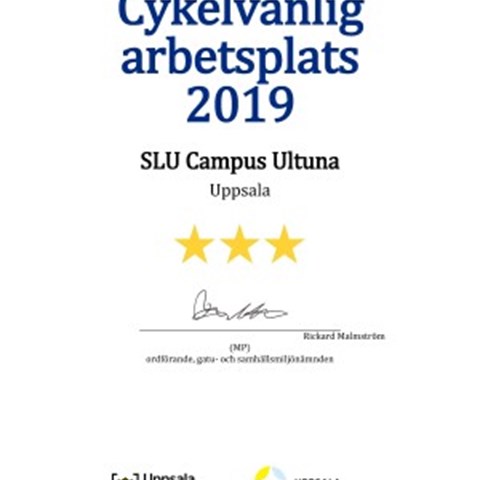 On 19 September, the Ultuna campus received the classification 'cykelutmärkt' (excellent for bikes)."
Uppsala municipality initiated the project "Cykelvänlig arbetsplats" (bike-friendly workplace) with the purpose of improving employee health and our joint environment. Naturally, SLU is part of the project and contributes to reducing emissions and improving our staff's health.
Since spring 2016, a bike group at campus Ultuna has worked to classify our campus area as a bike-friendly workplace. In 2018 and 2019, the campus has been given the classification 'excellent' in
regard to how bike-friendly it is. Ultuna received three out of five possible stars in relation to the classification.
---
Contact

Page editor: miljo@slu.se