Center for wireless remote animal monitoring (WRAM)
---
There are 8 pages tagged with Center for Wireless Remote Animal Monitoring (WRAM):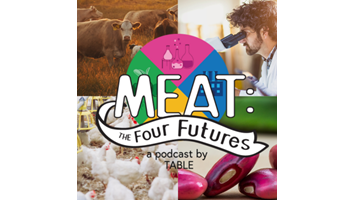 Meat: the Four Futures
Are our choices in the grocery store based on facts, values, habits, or simply a gut feeling of what feels right? TABLE, a platform run by three European universities, is now launching a podcast that
Debora Arlt
debora.arlt@slu.se I am a population ecologist, I am interested in how the environment shapes individual variation in behaviour and demography and hence population dynamics. In my research I focus
Adriaan De Jong
Adriaan "Adjan" de Jong bo-soren.wiklund@slu.se My research focuses on migratory birds of boreal landscapes. Focal species are Bean Goose Anser fabalis, Eurasian Curlew Numenius arquata and Rustic
Wiebke Neumann
wiebke.neumann@slu.se I have always been interested in understanding how animals respond to their dynamic environment, including humans. This interest builds the red thread in both my education and
Göran Ericsson
Department Chair and Chaired Professor in Wildlife Ecology My tenured professorship focuses on three main topics; plant-animal interactions and animal ecology the use of the biological resource
Håkan Sand
For more information about Håkan, visit the Swedish page.
Loading…