Steering Board
Last changed: 01 August 2023
This is the steering board for SLU Future Faculty. Please contact us if you have any questions.
Chairs
Dr. Ramesh Vetukuri
Chair of the SLU Future Faculty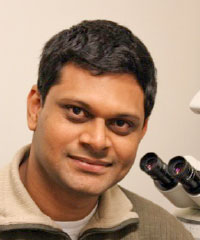 I am a researcher working on sustainable ways of controlling plant diseases at the Department of Plant Breeding in LTV faculty. I am currently focused on two projects, one of them is about understanding how oomycete and fungal pathogens manipulate plant defense. The other project is on exploiting the biological activity of beneficial bacterial and fungus for plant disease control.
CV page
Goals for SLU Future Faculty:
My goal is to create better conditions for collaboration and networking among young researchers.
At present, most young researchers (beyond postdocs) in SLU rely on 100% external funding, I want to try to convince SLU to support researchers to some extent (15-25%) through internal support.
Dr Magdalena Bieroza
Vice-chair of the SLU Future Faculty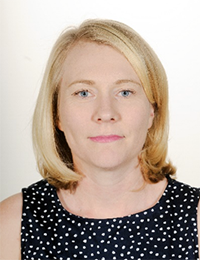 I am studying water quality controls in agricultural landscapes. These include mainly changing weather and flow conditions and land management. I focus on understanding pollution pathways of nutrients, phosphorus and nitrogen, in order to better mitigate their losses to streams.
CV-page
.

Goals for SLU Future Faculty:
To provide a platform for networking for early career researchers (anyone between PhD and full professorship).
To organise networking and training events.
To work with other researchers in Sweden as part of the National Junior Faculty.
To meet other researchers and socialise.
Steering board members
Dr. Pruthvi Balachandra Kalyandurg (LTV faculty)
I study how plants interact with other organisms such as Phytophthora infestans, an oomycete responsible for Irish famine and arguably one of the most significant plant pathogens in the history. In addition to that, I work with beneficial bacteria and viruses. My aim is to uncover the aspects of the symbiotic relationship between the plants, microorganisms and viruses.
Goals for SLU Future Faculty:
To improve communication and networking among ECRs in different campuses of SLU.
To communicate information regarding opportunities for career development in a timely manner.
Dr. Jasmine Zhang (NJ faculty)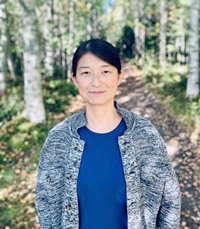 I am a postdoc at the Department of Ecology, NJ Faculty. My prime research interest is to understand human-nature relationships and how individuals perceive, interpret and react to ongoing environmental changes. Situated in the cross-field of anthropology, sociology and cultural geography, I have done extensive social scientific fieldwork on social and environmental changes in various contexts, such as Tibetan populated areas, rural areas of northern Sweden, and currently the High Arctic Svalbard.
Goals for SLU Future Faculty:
I'm here at Future Faculty for two reasons. 1. I believe the unsustainable and precarious situations early career academics (including myself) are struggling with need to be changed. 2. I am really interested in interdisciplinary research, and would like to build bridges and communicative channels among different disciplines and paradigms. Importantly, these two reasons are interlinked and requires engaged members and their ideas to think collectively, critically and creatively.
Dr. Anita Norman (S faculty)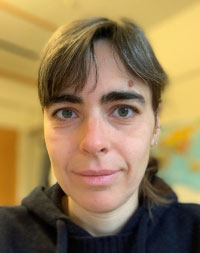 I work with genetics to better understand wildlife populations and their population processes. For example, I use genetic relatedness to identify dispersal preferences (e.g. male-biased dispersal) in a population and whole genomes to infer how inbred a population is. I am also interested in wildlife diseases and how genetics can play a role in the susceptibility of individuals. My work is highly computational and you can almost always find me in front of my computer running scripts. That's why in my personal time, I love to be outdoors.
Goals for SLU Future Faculty:
Ensure that all early career researchers are equipped with the knowledge they need in order to advance in their careers here at SLU
Provide workshops and seminars that build-up important skills
Build a community that fosters support, networking, building collaborations, etc.
Dr. David A Agar (S faculty)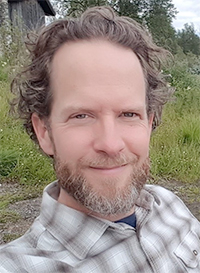 My research deals with energy and material applications and the feasibility of renewable energy technologies in industry. Areas of activity include pyrolysis of forest-based biomass and industrial by-products, pelleting and energy economics.
Goals for SLU Future Faculty:
Support inter-disciplinary collaboration and research
Improve the transparency of faculty/departmental decision-making
Promote an international academic environment
Dr. Narayanan Subramanian (S faculty)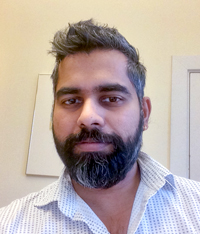 I am a postdoc at the Southern Swedish Forest Research Centre, Alnarp. I am interested in developing alternative adaptive forest management strategies for improving forest resilience against risks associated with climate change (storms, wildfires etc.). I also work with improving the forest Decision Support System Heureka which researchers and forest industries widely use for forest management planning.
Goals for SLU Future Faculty:
Improving my professional network and collaborations with different faculties within SLU
To address the issues and problems of my colleagues at a higher level
To be able to disseminate bureaucratic issues to my colleagues with maximum transparency
Dr. Laura Vossen
I have a background in fish neuroendocrinology (PhD at Uppsala University) and behavioral ecology (BSc and MSc at University of Groningen, the Netherlands). In my current postdoc position with Prof Erika Roman (SLU) we aim to assess and improve welfare of house crickets (Acheta domesticus) in insect production systems, using behavioral and physiological tools.

Goals for SLU future faculty:
To me, the SLU Future Faculty fills an important gap by providing an informal platform for young researchers to discuss career opportunities, to network and to collaborate on interdisciplinary projects. And perhaps also to share doubts, failures and struggles in a friendly setting, which can give important insights for improving the academic working environment.
---
Contact
Narayanan Subramanian, Postdoc
Southern Swedish Forest Research Centre, Alnarp
Narayanan.Subramanian@slu.se +46 40 41 5315