User instructions - Logitech Meetup and Zoom
Last changed: 25 October 2022
1) Plug in the power to Logitech Meetup and connect the USB cable to your computer.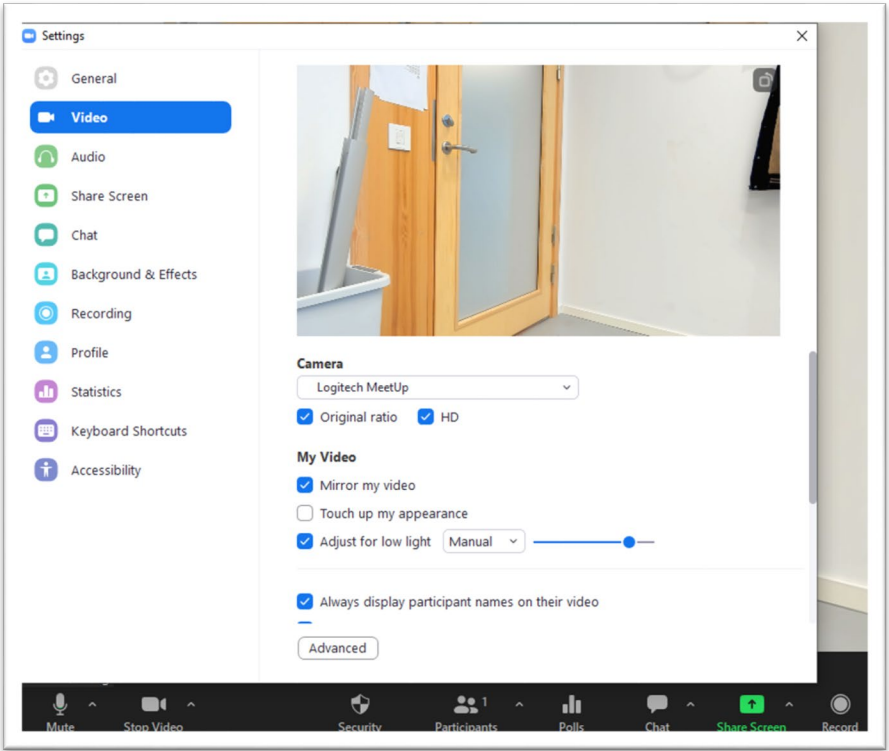 2) Make sure Logitech Meetup is selected as Camera. Zoom usually automatically selects it.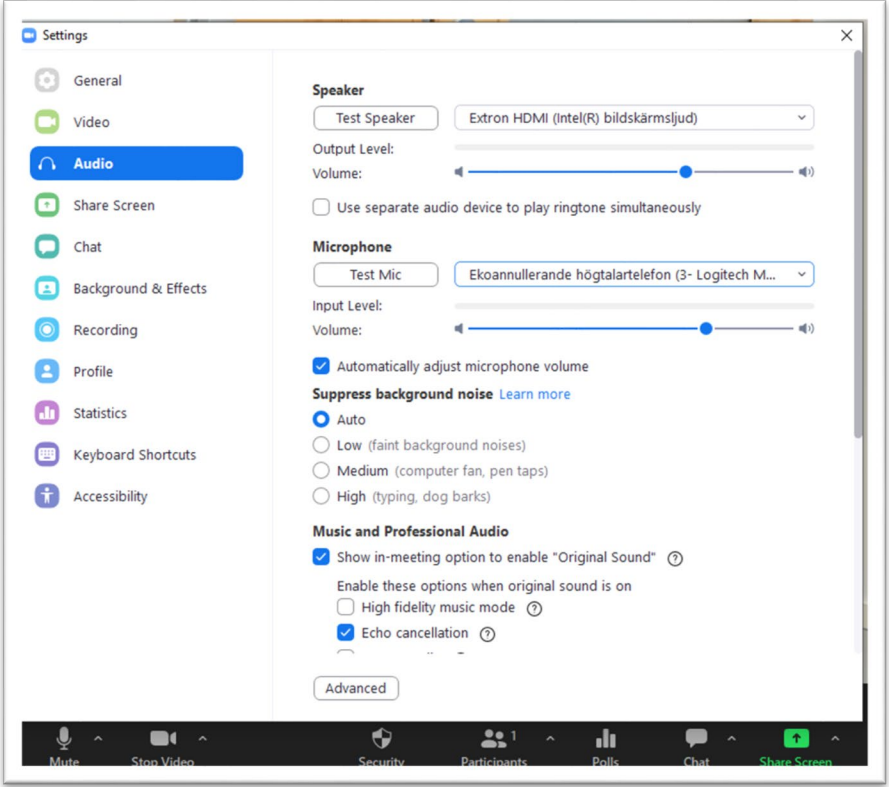 3) Microphone should be Logitech Meetup. Speaker can be Extron HDMI if you have connected the computer with an HDMI cable in the hall. In this way, the image is displayed on the projector and the sound is heard from the room's speakers.
---
Contact