Articum 1
Last changed: 08 June 2022
Manual - Hybrid Meetings in Articum 1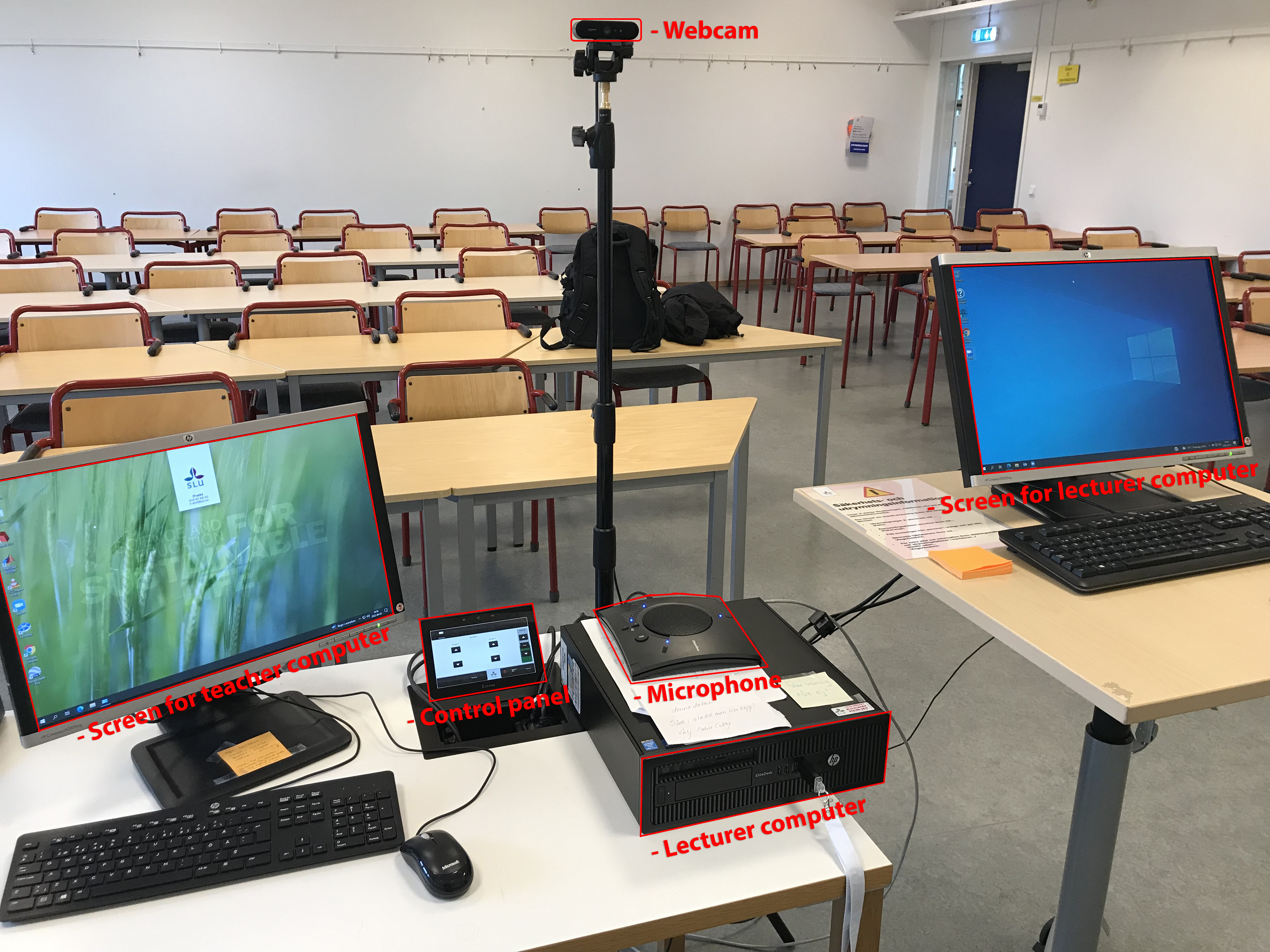 1) Start the control system by pressing the control panel.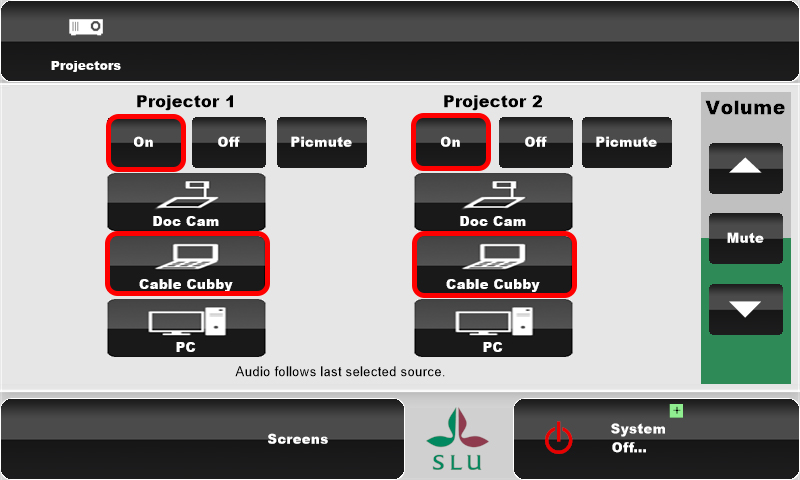 2) Click On under Projector 1 and Projector 2 to start the projectors.
3) Select input "Cable Cubby" under both projectors.
4) Log in to the "Lecturer Computer" and start Zoom.
5) Make sure you have the correct settings in Zoom.

Click on the gear, to start settings.
6) Under the video tab, select the Logitech BRIO camera.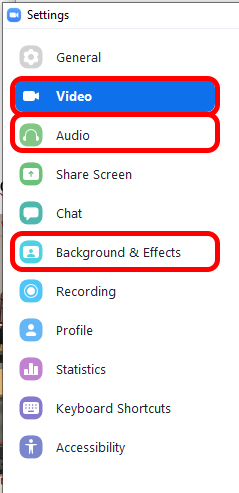 7) Under Audio, select the Echo Canceling Speakerphone (2-Chat 170) audio device for both microphone and speakers.
8) If the video is mirrored.
Click the Video tab and make sure Mirror my video is unchecked.
9) Make sure that any background effects are turned off. Click Background & Effects.
10) If the camera image needs to be adjusted.

Click the "Logitech Camera Settings" icon located on the "Computer Lecturer" desktop.
11) Click Advanced in the program.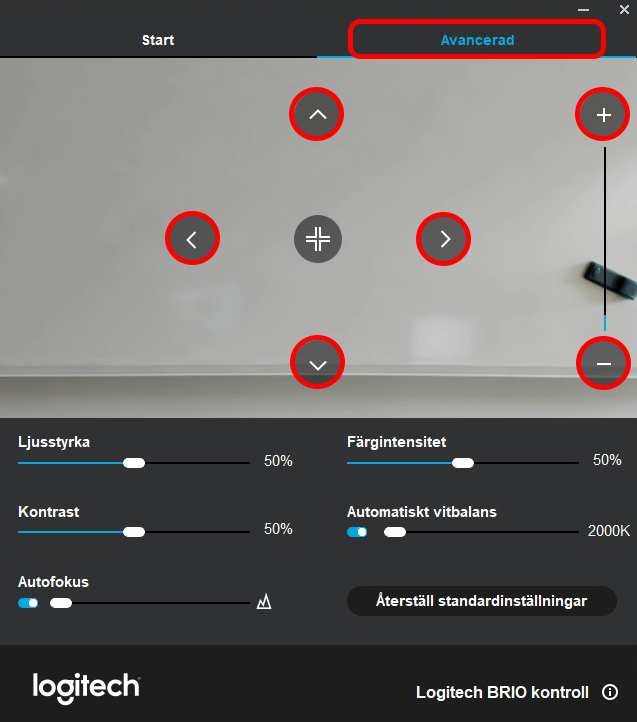 12) Use the arrows to control the camera and use the plus to zoom in and the minus to zoom out.
13) When you are satisfied with the camera settings - Log in to your Zoom meeting on the "Lecture computer".
14) The microphone in the hall is a combined microphone and speakers.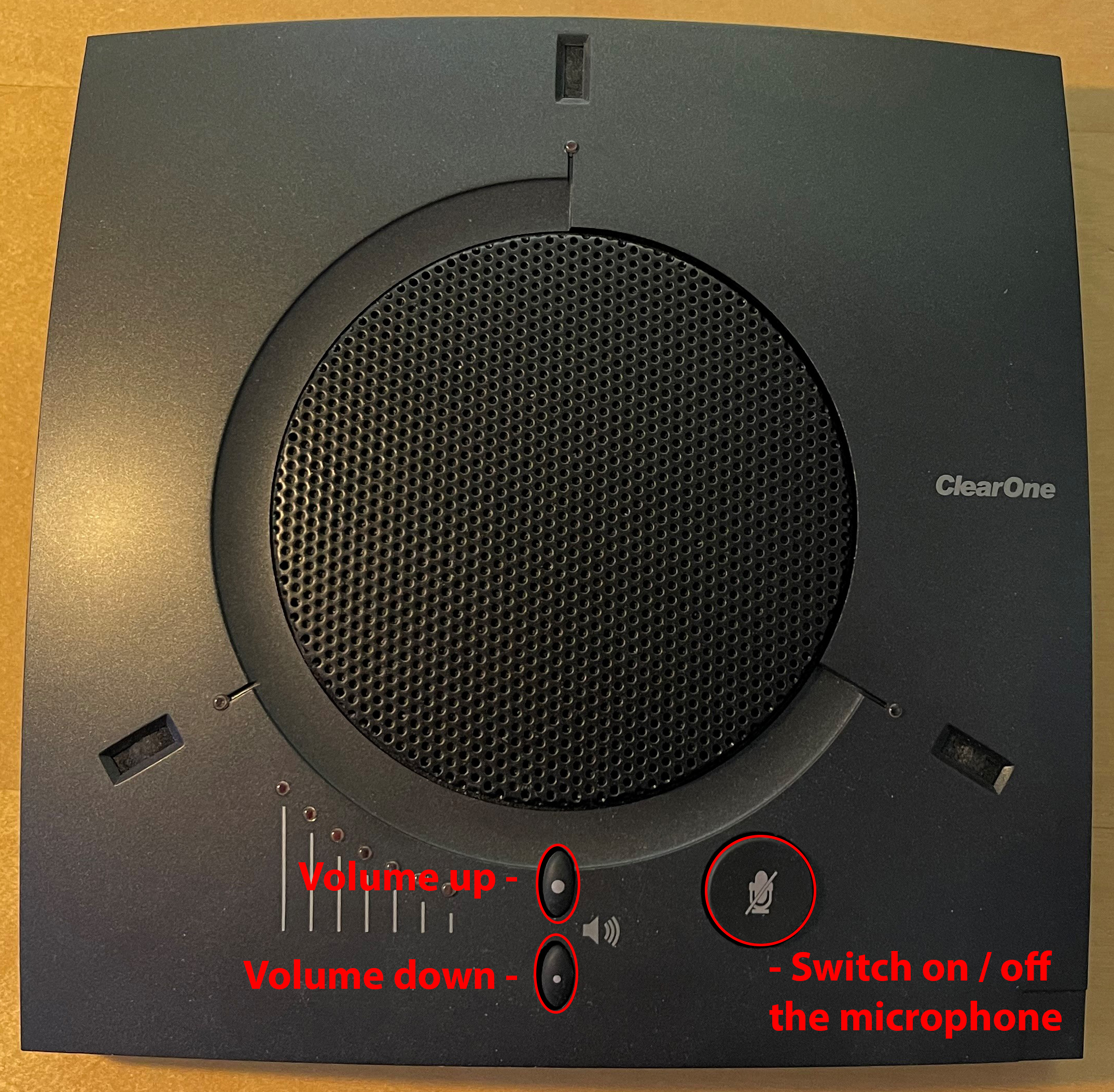 To increase the volume - Press "Volume up"
To decrease the volume - Press "Volume down"
To turn the microphone on or off - Touch the microphone symbol.
15) If you want to administer and record the meeting on a separate computer. Then log in to the "Teacher computer". Then make sure that Microphone and Camera are turned off with that Zoom user.
---
Contact