Order subtitles
Last changed: 14 March 2022
Below is a manual for how to order subtitles for a video on SLU Play
1) Enter play.slu.se in your browser, to get to SLU's play portal.
2) Click the Login box, then Login in the drop-down menu.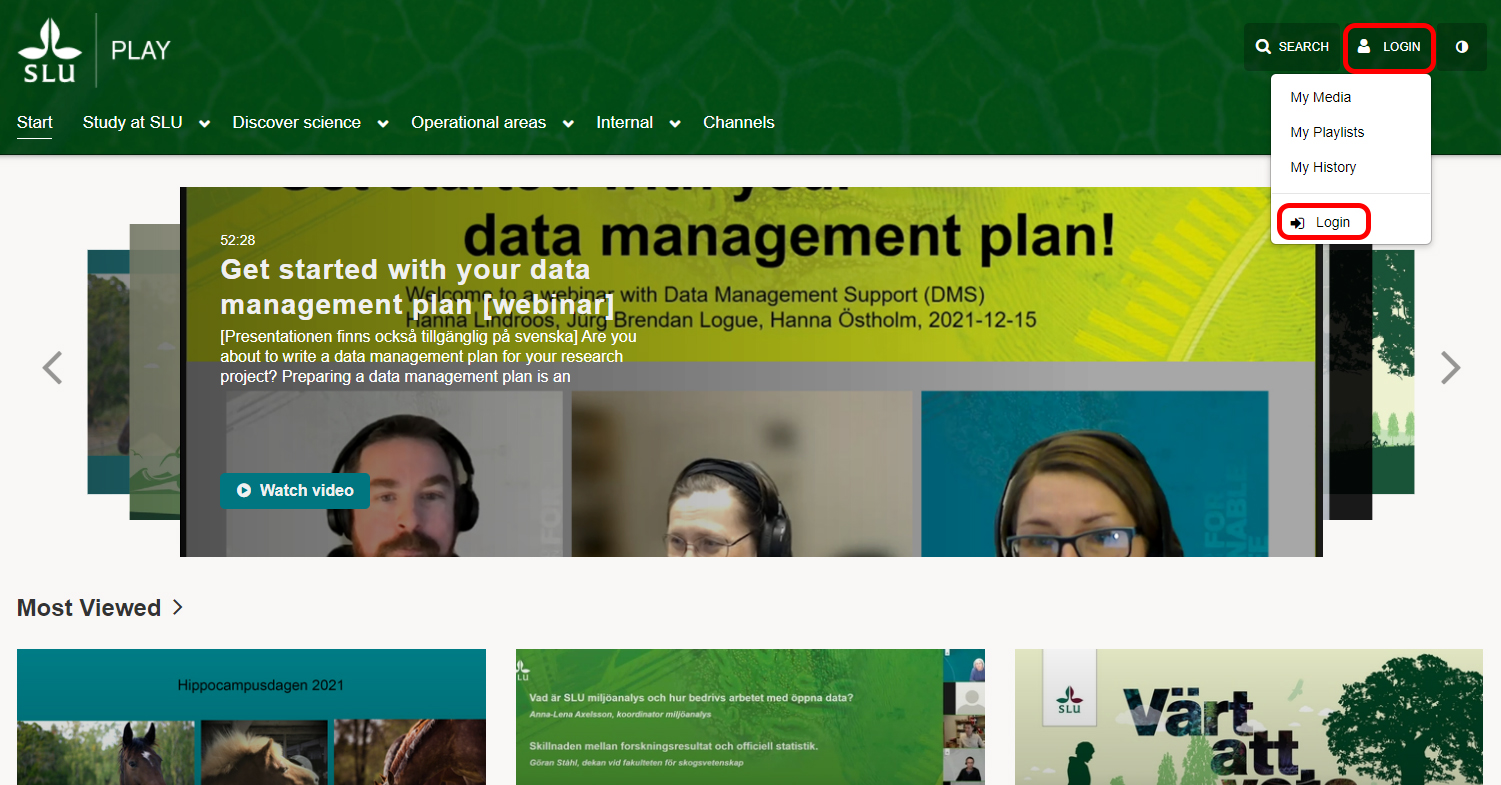 3) Log in with your AD account.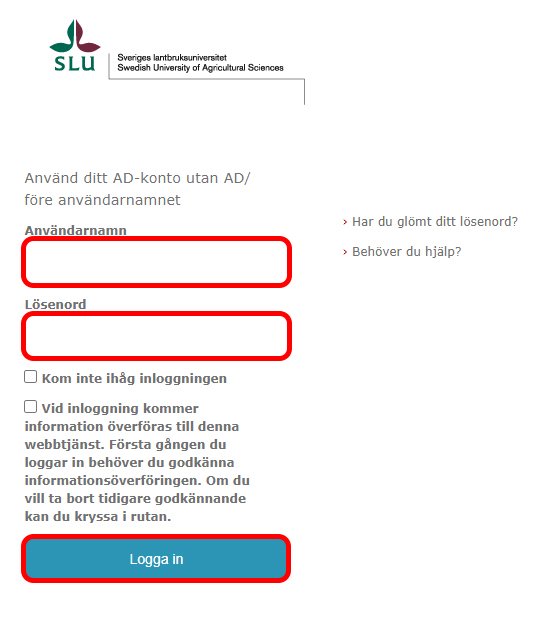 4) Then Login is replaced with your name and the Add New button is displayed.
5) If you then click on your name, the drop-down menu with My Media, My Playlists, My Channels, My History, and Logout will appear.

6) Click on My Media and find the video for which you want to order automatic subtitles.
7) Click on Action and Caption & Enrich.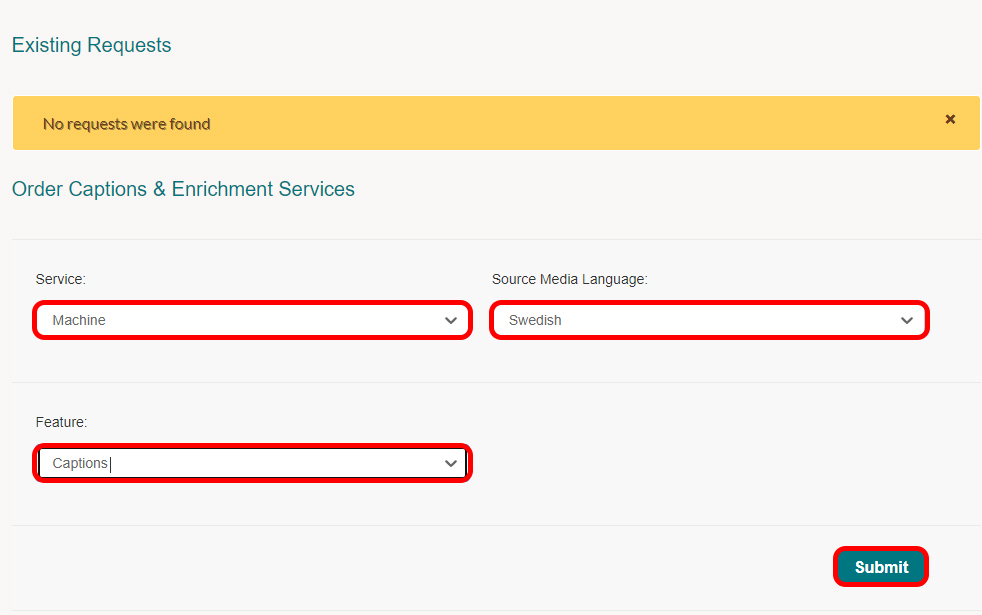 Make sure Machine is selected under Service and Captions is selected under Feature.
8) Fill in the video´s spoken language under Source Media Language.
9) Click Submit.
10) When the subtitle is finished, it appears in the video player. Click the CC button to activate the subtitle.
---
Contact