Time to upgrade your PC to Windows 10
Published: 25 October 2018
It's high time to upgrade Windows 7. Time is short to upgrade all computers, so we want everyone to help us. If you have a PC running Windows 7, it needs to be upgraded.
Windows 7 has been around for almost 10 years and Microsoft has chosen to no longer support Windows 7 from January 14, 2020.
If you have Windows 7 installed on a standard computer from IT support, you can update yourself using the following steps:
Start Software Center
Check the installation pakage for Windows 10
Click install in the lower right corner
If this doesn't work please contact IT support or your IT coordinator if you have one so we can help you to reinstall your computer.
If you don't have a standard computer you will not have the possibility to upgrade through Software Center, in this case IT Support or your IT coordinator will have to reinstall the computer for you. This is to ensure there will be no further complications.
Windows 7 or Windows 10?
If you're unsure wether you have Windows 7 or 10, just check the icon of the start menu, if it's coloured like the one below you have Windows 7.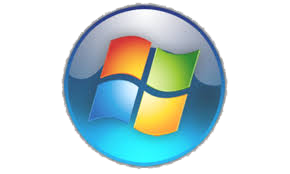 ---
Contact

Page editor: christian.divander@slu.se