Therapeutic ornithology: how birdwatching positively impacted our minds?
seminars, workshops |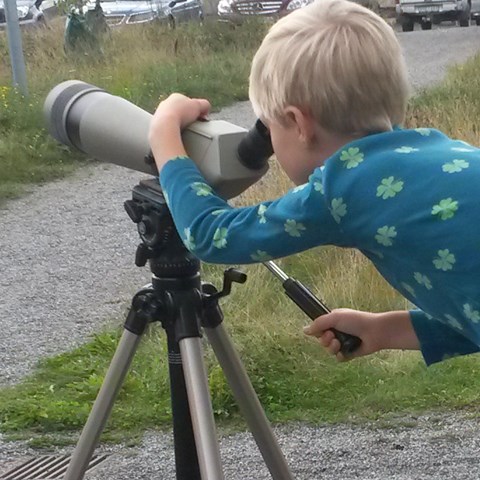 Piotr Tryjanowski from Poznań University of Life Sciences has recently published the book "Therapeutic ornithology. Birds – Psyche – Health" (only in Polish at the moment but hopefully the English edition will come soon). He has been invited by Grimsö Wildlife Research station to give a seminar about birds and their importance for human health. The seminar is open for everyone!
More information about the seminar from Piotr Tryjanowski:
I will start with emotional reaction to birds' observations, and how it become human passion or even sometimes even kind of obsession. How we recognized particular traits of birds and how it is connected to mental processes and therapeutic issues. Birds are important in understanding ecosystem services concept, and psychological values look also on very important part of this concept.
Do particular bird species have similar importance to particular persons? Not necessary, because patients differ not only by gender, age, life experience, but also by chronobiological types (skylark vs owl).
Important are also cultural and practical reasons, what affect on recent lack of nature syndrome, or psychotherapeutic problems. As potential solutions suggested are walks in (semi-)wild nature, providing feeders, and listening of bird calls, including recorded as relaxation music. That activities changed mindfulness, microbiome, psychological syndromes, like Alzheimer and depression, but even recovery rates after cardiological and oncological surgeries.
Finally, I will suggest some predictions based on Google trend analyses, new technologies, changes in psychology according to new challenges, with references to evidence-based medicine, but also potentially modified by … black swans.
Piotr´s research interest is exceptionally broad, read more on google scholar
Meeting URL: https://slu-se.zoom.us/j/65321870673
Meeting ID: 653 2187 0673
Passcode: 189577
Facts
Time: 2021-04-15 10:30
City: Zoom
Additional info:


---
Contact