Guests
Last changed: 28 January 2020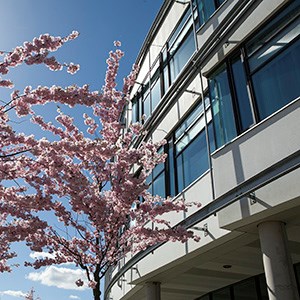 The department receives a large number of guests for shorter or longer periods. It is an important part of our work to collaborate with both Swedish and international parties, business and students. To make guests' visit as good as possible, there are some things that may be good to think about for you as a host.
To make guests' visit as good as possible, there are some things that may be good to think about for you as a host. Here you will find general information about what to prepare befor the visit.
Login to WIFI
Johan Karlsson has the opportunity to create a guest login to the network SLU-Guest.
The login is open for a week, for more long-term guests it may be an advantage to order a temporary login via IT support instead.
Empoyees are always able to log in to standard SLU networks with the AD-aaccount.
Eduroam is available to those who have access to it.
Access card
The department has a small number of access cards that temporary guests can use. If you do it in advance, you can book access cards at the reception at VHC for several gueest, that can be convenient at conferences or larger meetings with external participants.
Guests who are here for a longer period may have an AD account and a personal access card linked to it.
AD-account
Temporary guests may need an AD account to access access cards, WIFI, printouts, etc.
Send information about name and date of birth (social security number for Swedish guests) to huv.administration@slu.se at least one week before the guest arrives. Also give informaion about the time period the guest should be here.
Office workplace
To be able to prepare guests a place in the office, Sture Larsson should be contacted in advance.
We have a few places in our regular office, these are used primarily for our doctoral students who are not here permanently.
For students, placement takes place primarily in the office landscapes administered by the reception at VHC.
For these, bookings must also be made in advance through Sture Larsson.
We pay rent per day for booked places in the office landscape, it is important to cancel if the place is not used and that the lock key is returned immediately when the place is no longer used.
Bench fee
Since 2019, the department has introduced a bench fee for temporary guests. The cost is allocated to each subject and is based on templates for different student or staff categories and is calculated as a percentage of the overhead cost for the corresponding staff.
Any bench fee that is collected from the guest's home university or equivalent accrues to the subject responsible for the guest.
Student room
Johan Karlsson handles the bookings, make sure that you check availability in good time.
In some cases we can rent rooms from other departments.
The rent for the student accommodation is normally invoiced directly to the student and for payment we refer international students to Forex bank if they cannot make international bank payment.
It is not possible to pay cash to the department.
---
Contact