Planning of approved projects
Last changed: 29 November 2023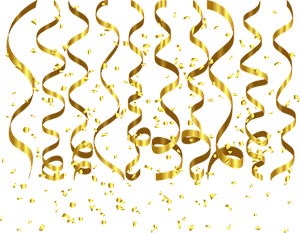 Granted project funding means the start of planning and preparation for an, often multi-year, research work. The project manager has a great responsibility, not just for good research.
Before the project is some "administrative" issues of planning into the project design, some brief information is gathered on the Inside.
Records / Archive
Send decision / agreement to huv.administration@slu.se for record keeping, in cases where we are a project party with an external main party, we need a copy of the decision and any agreement between us and the main party.
The project receives the same record number as the application itself, all public documents linked to the project must also be submitted and recorded on the same case.
Staff
Contact the head of department and the respective deputy head of department for planning any recruitment. Recruitments are made in ReachMee, planning already needs to be done regarding who will participate in the recruitment, how it will be announced and what the selection process will look like.
Our personnel administrator submits an advertisement case in ReachMee, notify meddela huv.administration@slu.se in time for reconciliation of the advertisement.
Temporary part-time employment must also be coordinated with the respective deputy head of department and personnel administrator. och personnel administrator.
Communication
Contact Marie Liljeholm to plan project info for the department´s web (prepare project page, news at project start, ongoing communication, reporting after completion including final report, press releases, etc.).
Also plan for communication activities such as project seminars, webinars, Youtube videos, Instagram posts or the like.
Research resources
For the projects that will use our research resources (lab, fish lab, artemia lab, feed science, FTL), a first contact should be made with those responsible, or our experimental technicians, to roughly go through what is to be done in the project, approximately when is thought and what to do.
It is mandatory to have a review with Astrid Gumucio to ascertain what can and should be done in our own lab, in the short or long term, or what is better to do externally.
Data management
Good data management is a key component in access to research data, both during the implementation of the project and afterwards. With the help of a data management plan, researchers describe how data that is collected and / or created will be handled during the course of the research and how it will be taken care of afterwards. A good and elaborate plan should save time and frustration during the project.
This is especially important for open data publishing.
Formas and the Swedish Research Council have requirements that we must be able to present a data management plan (DMP). A template for this can be found on the library's website.
We have published a template for the department where we have filled in some general information or suggestions for writing / explaining what our systems can offer, more about that on the Inside
The data management plan makes it easier for you to keep track on your data, and that you save research data in a way that meet the requirements we have as an authority with public documents.
By putting the data management plan in the diary, we keep track of where our research data is, regardless of where you store data.
Data storage/ data sharing
If you have collaborations with external parties, or where you are an external party to another main applicant, and will share data or otherwise collaborate on some type of digital platform, it is important that you have a plan for each from the beginning. and how to handle this. It is important that you have a solution that is safe in terms of storage (backup routines, protection against unauthorized use) and that it works for long-term storage (or transfer to long-term storage). SLU can offer different solutions depending on the scope, Data Curation Unit (DCU) can be a good partner to contact for that planning.
GDPR Data Protection Regulation
We must meet the requirements of the Data Protection Regulation, GDPR. For example, it is about keeping track of what data we have and handle about individuals, to get approval that we store data, inform about what data we store, why and how we should use data (and that we do not use it for anything other). It is recommended to have contact with the legal unit at SLU.
Also keep in mind that we also need approval to publish participating project partners (individuals) on our website. Information about what we store for the type of information must be reported in a file at the SharePoint Arbetsplatsen.
Contract writing
For preparation and rewiw of project agreements, partern agreemenst etc., SLU´s legal support must be contacted well in advance.
Economy
A start-up meeting shall be held for a possible update of the project's budget, preparation of a plan on how any transfers will be made (to whom, amount and when), how follow-up and reporting will be carried out, etc. In 2021, the possibility of project follow - up will be introduced in the PLUS system, this should make it easier for project managers, subject managers and managers to do some follow-up of the projects themselves.
Until further notice, reports are taken out when necessary and reports with project reports per subject are posted on Arbetsplatsen and that the project economist and administrative manager are available for ongoing questions and follow-up.
---
Contact