Distribution of salary costs
Last changed: 25 January 2023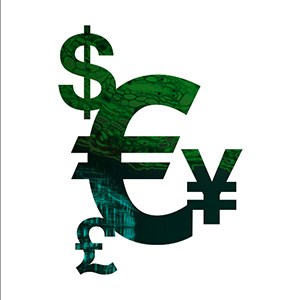 All salaries are distributed within SLU via a percentage distribution in the payroll system, Primula. Here is a description of how it is handled.
Salary posting
Within the department, project managers, supervisors and managers have a responsibility for ensuring that all salary costs are distributed to the right project. But also as an individual employee, you have a responsibility to announce when there are changes that affect salary posting.
Primula
The salary is distributed as a percentage according to registration in Primula. Distribution is made at Cost Centre, Projects and in some cases at Free Field. Adjustments in the system are made by personnel registrars, at HUV it is made by Marie Högström and Johan Karlsson.
Each individual employee can see their own salary posting in Primula, for example by starting a travel/expenses case and clicking on a/c coding, where the employment's current posting is visible in numerical form under Period (accounts). For those who do not know the project numbers, the projects are printed with a name in the Project list.
As an alternative, it is possible to look up the information in Lins (management information system) under Personal and report Personallista, where it is possible to click on each person to see the current posting with project name in plain text.
Changes to the registration in Primula should always be made in advance and need to be made no later than the 10th of each month. It is possible to change retroactively for previous months, but this should be avoided.
Principles within the department
The salary posting must reflect the actual distribution of working time during different parts of the year. Each employee is responsible for keeping track of their payroll and notifying when changes need to be made. For doctoral students, supervisors and project managers are responsible for updating. Lists will be sent out several times throughout the year for review.
The entire salary is distributed as a percentage between the various projects or tasks that are relevant to the employee. In the case of part-time work, recalculation needs to be done, for example, work in a project corresponding to 20% of full-time becomes a posting of 25% in that project for a person who works 80%.
The percentage for teaching in our own basic education courses, project 89, is traditionally included according to the budget for the whole year. However, this posting should also follow the work effort per semester. For the salary cost of basic education, adjustments are made in connection with course budgets being finalized during the year with a final adjustment in connection with the financial statements.
Work with degree projects, freestading courses or courses at other departments is not normally included in the salary posting. For these, a manual rebooking is made in the financial system in connection with the work being invoiced or when compensation is paid.
For those who work in projects where the financier requires time reporting, it is important that reporting is done on an ongoing basis and that documentation is provided for bookkeeping so that we have accurate project reports.
Here too, it must be booked at least quarterly.
Accounting outside the department
In cases where the posting is shared with other departments or the faculty and others. accounting change must be made via a special form. The form must be signed by the head of department or equivalent at all institutions and others. which posting should be on. The form is then registered by the Division of Human Resources.
In these cases we normally can adjust the posting that is within our own department without the signature of the others, if their part is unchanged. However, the change must be made via a form in these cases as well.
---
Contact